CHICAGO (Dec. 28, 2017) – (RealEstateRama) — James L. Murrett, MAI, SRA, of Hamburg, New York, will begin his one-year term as president of the Appraisal Institute on Jan. 1. The Appraisal Institute is the nation's largest professional association of real estate appraisers with nearly 19,000 professionals in almost 60 countries.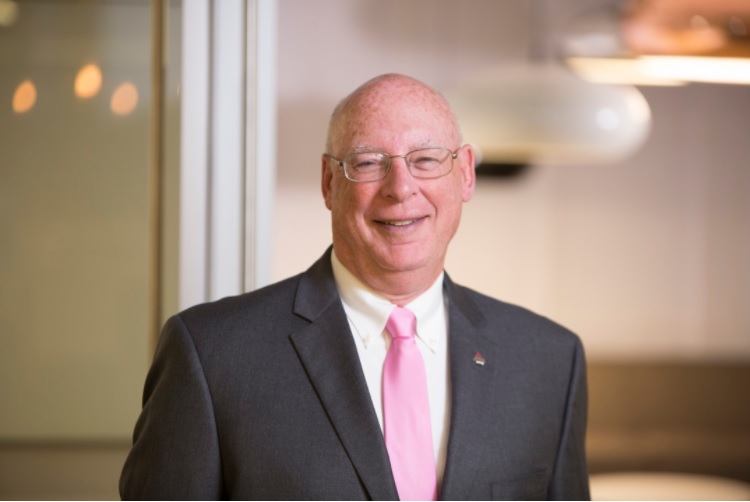 The Appraisal Institute's other elected officers for 2018 are: President-Elect Stephen S. Wagner, MAI, SRA, AI-GRS, of West Lafayette, Indiana; Vice President Jefferson L. Sherman, MAI, AI-GRS, of Highland Heights, Ohio; and Immediate Past President and Acting CEO Jim Amorin, MAI, SRA, AI-GRS, of Austin, Texas.
In the coming year, the Appraisal Institute's officers and Board of Directors will focus on seeking to modernize the appraisal regulatory structure, working to halt appraisal waivers, attracting new appraisers to the profession and focusing on the needs of residential appraisers.
"I'm excited to help guide appraisers and the valuation profession on the path to future success," Murrett said. "We're faced with both challenges and opportunities, and the Appraisal Institute is uniquely positioned to maintain and enhance its leadership role."
Murrett has served on the Appraisal Institute's national Board of Directors and Strategic Planning Committee and as chair of the Finance Committee, in addition to many chapter roles, including as president of the Upstate New York Chapter. He also has been treasurer and a member of the Board of Directors of the International Center for Valuation Certification, an affiliate of the Appraisal Institute. Murrett is executive managing director, Compliance & Quality Assurance, at Colliers International Valuation & Advisory Services.
Wagner has served on the Appraisal Institute Board of Directors and as vice chair of the Professional Standards and Guidance Committee. He is a past chair of the Demonstration Report Writing Panel, has served on the Admissions Designations and Qualifications Committee and has been involved in the development of the General Review courses and two Capstone case studies. He also teaches general qualifying education and advanced-level courses and seminars for the Appraisal Institute. Wagner is a senior appraiser in the appraisal firm of Terzo & Bologna, Inc. in Indianapolis.
Sherman has served twice as an Appraisal Institute chapter president in Ohio and has worked on two successful chapter merger teams. He has served nationally on the Board of Directors (2000-02), Finance Committee (vice chair, 2002), Nominating Committee (2002), Education Committee (2010-13) and International Relations Committee (2016). He currently serves on the Strategic Planning Committee. He has served nearly continuously on the Region V committee since 1993, including many years as its parliamentarian. Sherman is principal of Sherman-Andrzejczyk Group, Inc. in Willoughby Hills, Ohio.
Amorin has served on the Appraisal Institute's Executive Committee, National Nominating Committee, Finance Committee, Audit Committee, Strategic Planning Committee, General Appraiser Council Admissions Committee, Qualifying Education Committee and the AI Relief Foundation Board of Directors, in addition to region and chapter roles. He was the 2009 Appraisal Institute president, and also has served as national president-elect, vice president and immediate past president. Amorin is vice president of Atrium Real Estate Services in Austin.
Stay connected with the latest news from the Appraisal Institute on Facebook, Twitter, LinkedIn, YouTube and our blog, Opinions of Value.
The Appraisal Institute is a global professional association of real estate appraisers, with nearly 19,000 professionals in almost 60 countries throughout the world. Its mission is to advance professionalism and ethics, global standards, methodologies, and practices through the professional development of property economics worldwide. Organized in 1932, the Appraisal Institute advocates equal opportunity and nondiscrimination in the appraisal profession and conducts its activities in accordance with applicable federal, state and local laws. Individuals of the Appraisal Institute benefit from an array of professional education and advocacy programs, and may hold the prestigious MAI, SRPA, SRA, AI-GRS and AI-RRS designations. Learn more at www.appraisalinstitute.org.
# # #
For more information:
Brent Roberts
O 312-335-4441; C 847-989-8670