Payments to Indian landowners on track to exceed $1 billion by end of 2016
WASHINGTON – (RealEstateRama) — The U.S. Department of the Interior today released the 2016 Status Report for the Land Buy-Back Program for Tribal Nations (Buy-Back Program), which highlights the steps taken to date to strengthen tribal sovereignty, consolidate fractional interests, and provide new opportunities to Native American communities.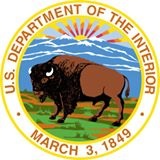 Since the Program began making offers in December 2013, approximately $900 million has been paid to landowners for their fractional interests, and the equivalent of nearly 1.7 million acres has been restored to tribal governments. Tribal ownership is now greater than 50 percent in approximately 11,000 tracts which total nearly 1.8 million acres. This consolidation allows for more efficient and effective use of the land for the benefit of tribal communities. As of today, the Department is on pace to surpass $1 billion in sales by the end of the calendar year.
"This year's Status Report highlights the positive impact we are already seeing in tribal communities and provides a path forward for the work that remains to be completed," said Deputy Secretary Michael L. Connor. "In the years ahead, federal staff and tribal leaders must continue to build on the outstanding government-to-government cooperation and communication that has helped to maximize this unique opportunity for future generations."
The Buy-Back Program implements the land consolidation component of the Cobell Settlement, which provided $1.9 billion to purchase fractional interests in trust from willing sellers at fair market value. Individuals who choose to sell their interests receive payments directly into their Individual Indian Money accounts. Interests consolidated through the Program are restored to tribal trust ownership for uses benefiting the reservation community and tribal members.
There are about 243,000 owners of nearly three million fractional interests across Indian Country who are eligible to participate in the Program. The Buy-Back Program's implementation schedule includes 105 locations, which reflects more than 96 percent of all landowners with fractional interests and more than 98 percent of both the purchasable fractional interests and equivalent acres in Program-eligible areas.
Interior and tribal governments work closely to guide implementation of the Buy-Back Program, ensuring that landowners have the information they need to make informed decisions about their land. Thus far, the Department has entered into agreements with 37 tribal nations, setting out coordinated strategies to help educate landowners about the Program. Each agreement is unique in time, scope and responsibilities based on the expressed interests of the tribe.
"Returning fractionated lands to tribes in trust is making a tremendous difference in Indian country by facilitating housing, improving tribal infrastructure, spurring tribal economic development, and preserving traditional cultural sites," said Principal Deputy Assistant Secretary – Indian Affairs Lawrence Roberts. "Tribal leadership is working Nation-To-Nation with the Department to make a difference in Indian country through this program, with the promise of much more to come."
Even with the Program's significant progress to date – and the results expected through its congressional funding authorization in 2022 – fractionation will continue to be a complicated problem in the long-term. In addition, the Consolidation Fund created by the Cobell Settlement will not be sufficient to purchase all fractional interests across Indian Country. The Program estimates that more than four million equivalent purchasable fractionated acres may still exist after the Consolidation Fund is fully expended. And, because fractionation grows each day, continued efforts and new solutions will be necessary to preserve and strengthen trust lands.
In May 2016, U.S. Interior Secretary Sally Jewell directed the Oversight Board for the Buy-Back Program to analyze options to extend the life of the Program so that additional future participants may benefit, and so that the Program could return to locations where implementation has already occurred. Preliminary ideas outlined in this year's Status Report will guide discussions with congressional leaders and the Executive Branch, as well as with Indian Country at the Program's next Listening Session in the spring of 2017.
Landowners can contact the Trust Beneficiary Call Center at 888-678-6836 or visit their local Office of the Special Trustee for American Indians to learn more about the Program, update contact information, and discuss financial planning resources. Additional information is available at: https://www.doi.gov/buybackprogram.
Contact: