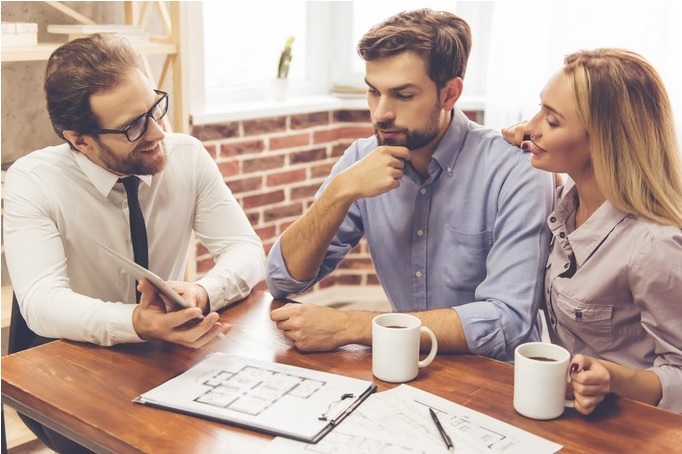 Investing in property is a smart financial decision for your future and an exciting new step. If you've chosen to invest in an apartment, you may find yourself looking for services providing body corporate management in Melbourne. More and more property investors are choosing to invest in apartments, as the number of Australians living in apartments since 1991 has more than quadrupled, and if you've chosen to invest in an apartment you will quickly find that the building or block of apartments will be managed by a 'body corporate', more commonly known as an owners corporation.
What is an Owners Corporation?
In a block of apartments (or commercial, retail, or industrial space), an owners corporation's role is to manage the common property and services in the development.
When a plan of subdivision is registered with Land Use Victoria, an owners corporation is automatically formed, the members being those who own the flats, units, or apartments in the subdivision. They are subject to the Owners Corporations Act 2006.
All owners become members of the body corporate by default, but often subdivisions will hire a body corporate management service for maintenance, management, administration, and to avoid disputes and disagreements.
"Common Property": What is it?
The owners corporation is designed to manage and maintain the subdivision's 'common property', which will be laid out in the registered subdivision plan – essentially any part of the development which is not a residential lot.
This can include stairwells, corridors, pathways, lobby spaces, walls, and gardens. These are collectively owned by division lot owners and thus the responsibility of the body corporate.
Types of Owners Corporations
There are multiple kinds of body corporate organisations, and your liabilities, entitlements and responsibilities can vary depending on which you are a part of.
Unlimited: This is the most common form of body corporate, and is essentially subject entirely to the rules and functions of the Owners Corporations Act of 2006, with no limitations.
Limited: some limits are placed upon the Act. This generally limits the owners corporation by removing some responsibilities for maintenance.
Multiple Owners: In larger buildings, multiple owners corporations may be established (for example, if a development includes both residential and commercial property).
What are your responsibilities?
Owners corporation members have certain legal and financial responsibilities. These can be a little tricky to fully understand as they can vary depending on the development, but the essentials are:
If this is a new development a plan of subdivision will need to be lodged with Land Use Victoria. This is handled by a licensed surveyor and the council, and will lay out your entitlements and liabilities as a lot owner (as determined by the developer and surveyor)
The owners corporation then formed is required to lodge their rules with Land Use Victoria. These rules may be set out by the developer, but if not then the owners corporation may write these. If the owners corporation does not write their own rules, then certain model rules apply.
These rules and responsibilities cover management, administration and repairs of common property, insurance, fees, certificates, and establishes procedures for grievances.
Sometimes special rules apply, depending on the kinds of owners and developments.
Owners corporations are also entitled to set fees to be paid by each lot owner, which generally consists of an Administration Fee for general admin and maintenance, and Special Fees, in case of unexpected costs like an urgent repair. The fee paid by each lot owner will be determined in the 'lot liability' section of the owners corporation rules and is best managed by a third party.
Property investment can be a complicated financial step, but membership of a body corporate/owners corporation does not need to inconvenience or complicate your investment. By understanding the role of the owners corporation, as well as your legal and financial responsibilities as a member, you can protect yourself from liability and ensure that not just your apartment, but the entire development, remains well-maintained and increases your property value. Early in the investment process, it's recommended to seek the advice of a surveyor, solicitor, or management service to assist you in understanding your rights and responsibilities as part of an owners corporation.