CHICAGO (Aug. 25, 2017) – (RealEstateRama) — Jefferson L. Sherman, MAI, AI-GRS, of Highland Heights, Ohio, was elected 2018 vice president of the nations largest professional association of real estate appraisers Thursday by its Board of Directors in Chicago.
Shermans one-year term at the Appraisal Institute will begin Jan. 1, followed by one year each as president-elect, president and immediate past president. He will serve on AIs Executive Committee and the policy-making Board of Directors all four years. He also will chair the Finance Committee in 2018 and the National Nominating Committee in 2021.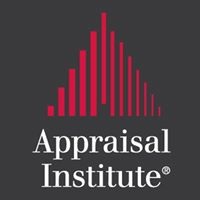 It is an honor to be elected to serve the Appraisal Institute and its professionals, Sherman said. I am humbled to be offered this opportunity, and I look forward to working with my fellow valuation professionals to make the most of it.
Sherman has been a real estate professional for 44 years, including as a broker in Colorado and then in Michigan. His practice concentrates on the eminent domain field with emphasis on litigation review. His firm, Sherman-Andrzejczyk Group, Inc., is comprised of six people, including his son. During his years as a Realtor, he twice served as president of the Battle Creek (Michigan) Board of Realtors and was named Realtor of the Year in 1982.
Sherman also has served twice as an Appraisal Institute chapter president in Ohio and has worked on two successful chapter merger teams. He has served nationally on the Board of Directors (2000-02), Finance Committee (vice chair, 2002), Nominating Committee (2002), Education Committee (2010-13) and International Relations Committee (2016). He currently serves on the Strategic Planning Committee. He has served nearly continuously on the Region V committee since 1993, including many years as its parliamentarian.
He has taught courses for the Appraisal Institute since 1992 in 10 states and in Saudi Arabia. He also has served on two course development teams and was chief reviewer for the apartment appraisal course.
Stay connected with the latest news from the Appraisal Institute on Facebook, Twitter, LinkedIn, YouTube and our blog, Opinions of Value.
The Appraisal Institute is a global professional association of real estate appraisers, with nearly 19,000 professionals in almost 60 countries throughout the world. Its mission is to advance professionalism and ethics, global standards, methodologies, and practices through the professional development of property economics worldwide. Organized in 1932, the Appraisal Institute advocates equal opportunity and nondiscrimination in the appraisal profession and conducts its activities in accordance with applicable federal, state and local laws. Individuals of the Appraisal Institute benefit from an array of professional education and advocacy programs, and may hold the prestigious MAI, SRPA, SRA, AI-GRS and AI-RRS designations. Learn more at www.appraisalinstitute.org.
For more information:
Ken Chitester
O/M 312-335-4290

# # #