Washington, DC – (RealEstateRama) — The Justice Department today announced that it settled a lawsuit against the Village of Tinley Park, Illinois, a suburb of Chicago, alleging that it violated the Fair Housing Act when it refused to approve a low-income housing development in response to race-based community opposition.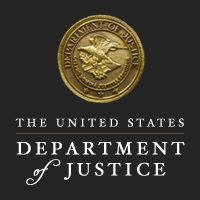 The suit, filed in U.S. District Court in Chicago, Illinois, in November 2016, alleged that the Village of Tinley Park discriminated against prospective tenants of a proposed development when it refused to approve the project, despite the Tinley Park Planning Department's finding that the project was in "precise conformance" with the applicable building requirements. Under Tinley Park's zoning ordinances, Tinley Park's Plan Commission should have approved the project and allowed construction to begin. Instead, the lawsuit alleged that in response to race-based community opposition, Tinley Park trustees requested the Plan Commission table consideration of the project. The Plan Commission did so, stalling the project indefinitely.
Under the settlement, the Village will pay a total of $360,000 in monetary damages to the Village's former planning director who was placed on leave because of her support for the project, as well as a $50,000 civil penalty to the United States. In addition, the Village will also take a number of actions to guard against further housing discrimination, including training elected officials and individuals involved in the planning process, developing a fair housing policy, and hiring a fair housing compliance officer. The developer of the property reached a separate settlement with the Village in April 2017.
"Increasing access to housing, including through affordable housing, is important to the development of our communities," said Acting Assistant Attorney General John Gore of the Civil Rights Division. "The Justice Department will continue to enforce federal civil rights laws, and protect against discrimination, including on the basis of race, with respect to access to affordable housing."
"Access to housing free from discrimination is a right afforded to all Americans," said U.S. Attorney John R. Lausch, Jr. of the Northern District of Illinois. "This settlement is an example of our office's continuing effort to enforce anti-discrimination laws that protect those rights."
Individuals who believe they have been victims of housing discrimination practices may file a complaint with the Department of Housing and Urban Development (HUD) or a lawsuit in federal or state court. Individuals must file their complaint with HUD within one year of a housing discrimination incident or file a lawsuit in federal or state court within two years of an incident. For more information about housing discrimination laws, call (202) 514-4713 or visit the Department of Justice website at https://www.justice.gov/crt/housing-and-civil-enforcement-section