JLL Retail represented the chocolatier in its entry into the United States
ATLANTA, Dec. 22 2016 – (RealEstateRama) — La Fête Chocolat, one of South America's largest high-end chocolate manufacturers, opened its first U.S. retail location at Lenox Square Mall in November. Lenox Square Mall is one of the premier shopping destinations in the Southeast with nearly 250 specialty stores. JLL's Retail team, led by Senior Vice President Sarah Williams and Senior Associate Logan Elder, represented La Fête.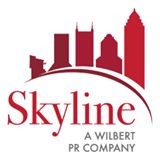 The chocolatier opened its new location just before Black Friday and the crucial holiday shopping season. According to JLL's 2016 Holiday Forecast, consumers will spend more money on holiday gifts this year than ever before. Retail sales are expected to increase 4% from 2015, with two-thirds of shoppers expecting to spend up to $750 on gifts.
La Fête Chocolat, based in Santiago, Chile, currently operates 35 stores across Chile. The company selected Atlanta for its first U.S outpost to capitalize on the city's established distribution channels. Hartsfield-Jackson International Airport offers direct flights to Santiago, a critical factor for La Fête. The chocolatier is currently considering expansion opportunities throughout the Southeast, including potential retail locations in North Carolina, South Carolina and Alabama.
"Our team is honored to work with a renowned high-end retailer such as La Fête Chocolat. Through JLL's iDesk platform, we have the resources necessary to navigate the cultural complexities of global real estate expansion," said Williams.
"Atlanta's accessibility and sophisticated distribution network were instrumental to La Fête's US expansion strategy," added John Bemis, Sr. Director of Retail for JLL. "Atlanta is truly emerging as a destination for global business."
– ends –
About JLL
JLL (NYSE: JLL) is a professional services and investment management firm offering specialized real estate services to clients seeking increased value by owning, occupying and investing in real estate. JLL is a Fortune 500 company with, as of December 31, 2015, revenue of $6.0 billion and fee revenue of $5.2 billion, more than 280 corporate offices, operations in over 80 countries and a global workforce of more than 70,000. On behalf of its clients, the company provides management and real estate outsourcing services for a property portfolio of 4.0 billion square feet, or 372 million square meters, and completed $138 billion in sales, acquisitions and finance transactions in 2015. As of September 30, 2016, its investment management business, LaSalle Investment Management, has $59.7 billion of real estate assets under management. JLL is the brand name, and a registered trademark, of Jones Lang LaSalle Incorporated. For further information, visit www.jll.com.