National Institute of Building Sciences to Present at CxEnergy 2018
WASHINGTON (February 26, 2018) – (RealEstateRama) — The upcoming CxEnergy 2018 Conference & Expo, April 23-26 in Las Vegas, Nevada, is the place to be for the latest on building commissioning, energy management and building diagnostics. The National Institute of Building Sciences is a supporting organization of the Conference, which focuses on connecting service providers with building owners, facility managers and representatives of top commercial real estate, building maintenance and facility services companies.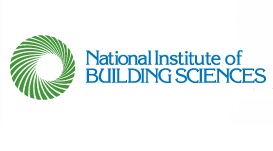 On Thursday, April 26, Institute Vice President Ryan Colker, J.D. will present Driving to Outcomes: How Evolving Energy Performance Policies Impact the Building Process. In this session, Colker will examine what current and proposed outcome-based code provisions look like (including recent guidance that the Institute issued for cities interested in implementing such an approach) and how commissioning providers and others focused on energy performance can assist building owners in achieving outcome-based goals.
Representatives from CBRE, Caesars Entertainment, Greater Orlando Aviation Authority, ICF, Stanford University, Cities of New York and Las Vegas, State of Utah and many others from the building owner/operator side will mix with the outstanding commissioning, energy management and testing, adjusting and balancing (TAB) service providers that are the backbone of CxEnergy. More than 550 participants expected to attend.
Attendees will hear case studies and best practices on how to optimize building performance; extend the life cycle of vital heating, ventilation and air conditioning (HVAC) equipment and building systems; improve occupant control; and more. Over 40 companies in the Expo Hall will showcase software, instruments, controls and services for building, facility and measurement and verification (M&V) managers.
Attendee registration is now open. Members of the National Institute of Building Sciences receive 10% discount (use promo code "NIBS10"). The attendee registration includes access to 32 technical sessions, the Expo Hall, breakfast, lunch and two receptions. Register at www.CxEnergy.com.
CxEnergy 2018 is presented by the Associated Air Balance Council (AABC), the AABC Commissioning Group (ACG) and the Energy Management Association (EMA). These organizations collectively represent over 600 companies that have nearly 2,000 personnel in the field carrying one of our energy management, commissioning or test and balance certifications. Supporting organizations include the National Institute of Building Sciences, U.S. Department of Energy's Office of Energy Efficiency and Renewable Energy (EERE), the U.S. Green Building Council (USGBC) Nevada Chapter, Continental Automated Buildings Association, Southwest Energy Efficiency Project (SWEEP), Business Council for Sustainable Energy (BCSE) and Navigant.