Family meals will never look the same with a washable and heat resistant wallpapers
There are many things one can argue are getting worse, whether it's the environment or global peace. However, for all the complains and the stress of our world, one thing has to be stated: modernity has brought a revolution in all fields of our life. Technological evolution has transformed every object or service in our daily life. Tools and structures unchanged for centuries have been reshaped with the help of modern developments and made better. This change has been felt in all areas of human existence, from the food we eat to how we decorate our homes. Amongst the items interior designer use to improve the décor of our houses, also the humble wallpaper has been transformed, thanks to new materials and manufacturing processes that have allowed for models with once unthinkable characteristics. For example, wet areas of our homes like kitchens and bathrooms used to be rooms where no wall coverings were allowed as vapour and water droplets could wreak havoc on its delicate surfaces. This meant that most bathrooms of yesteryear were covered top to bottom with slightly boring tiles or just some unremarkable uniform coat of paint. All this has been transformed with the arrival of vinyl-coated wallpapers. These models are much more sturdy, resistant to humidity and can be cleaned with a simple sponge. They have been extremely popular and therefore these the special vinyl-coated wallpapers can be used also on ceilings and even on household appliances.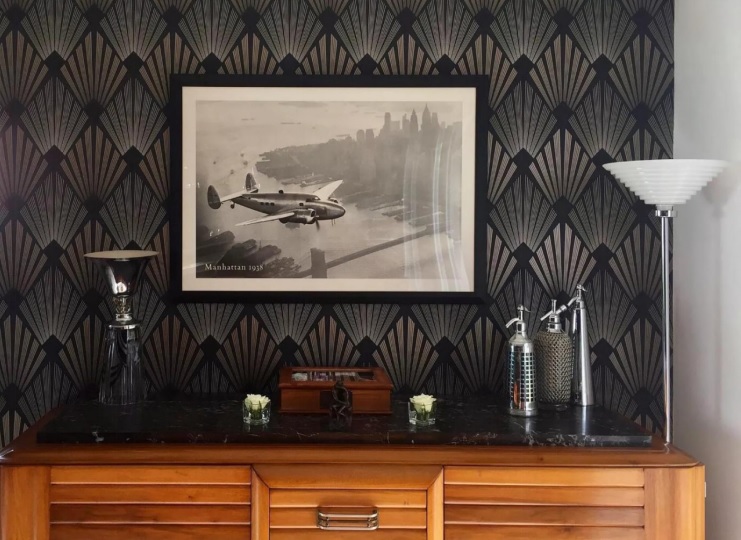 Our kitchens are often perceived as a simple, practical space, to get things done, with little care for how it looks, which is a real shame. Luckily this is rapidly changing thanks to vinyl-coated wallpapers with motifs and phrases associated with food that will not only give a fresh look to your kitchen but will also push forward your desire to cook and experiment.
How to choose the perfect wallpaper for your kitchen
This fresh range of kitchen wallpapers featuring a vinyl coating are decorated with incredible designs, allowing you to add depth and colour to the walls, while creating a space in the kitchen made to measure. One big advantage is that you don't have to invest a big sum of money to redesign the kitchen from scratch, but a small sum invested in wallpaper will go a long way.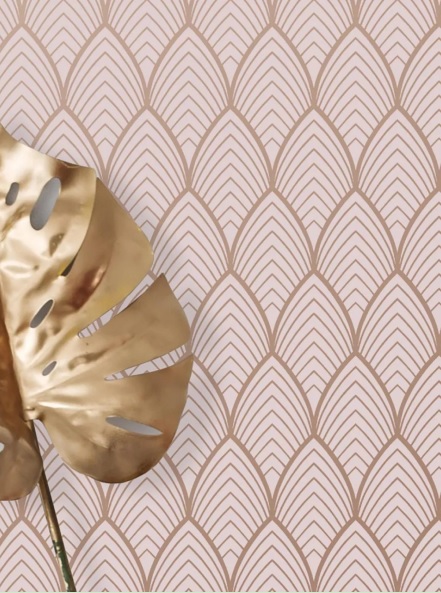 Unlike the rather boring selection available if you stick to old traditional paint, there are many designs available, some with food, other imitating materials like wood or tiles, or even design with abstract motives. Therefore, these models can help you redefine and personalize your kitchen space exactly the way you want or need.
If you decide to go ahead with this plan and venture in the world of wallpapers for the kitchen, the first thing would be to look at your furniture and choose a colour that would complement it. It doesn't need to be the same hue as it can be useful to create contrast, but make sure it doesn't clash.
Lately it has become very popular to pick a feature wall to highlight with wallpaper, painting the other walls with a monochromatic colour. This is recommended if you pick a paper model with strong patterns. In this case, we recommend painting the remaining walls with a colour that matches the kitchen furniture or with a neutral colour that doesn't clash with the base scheme you picked for the wall covering of your choice.
If the kitchen features several windows, hollows or rounded walls, maybe you should consider a more suitable alternative for that surface, as it will not benefit from  a kitchen wallpaper. It is better to pick a wall free of elements so that the wallpaper pattern you have selected can display its beauty.
What to take into consideration?
There are a few elements that need to be taken into consideration before getting started:
Which wallpaper is best for the kitchen?
Not all wallpapers are suitable for wet environments, therefore be sure to pick one with a vinyl coating
Don't try to save a few dollars buying a cheap model at a discount. Think that this is the wall you will be looking at every day in the years to come, so make sure it is of good quality.
Make sure it's easily washable
Kitchen wallpapers should be able to be cleaned with ease  with a wed sponge and some mild detergent. Modern washable wallpapers are super easy to clean and make for a perfect companion for your kitchen. One word of advice though: please do not improvise and grab the first sponge at hand once you see some dirt. Yes, of course cleaning it fast is generally a good thing, but if you get your hand on a scrubbing device with a coarse texture it might be the wrong approach. Make sure you follow the instruction as reported on the label of each roll. These are created after extensive testing and guarantee that, provided that you follow the guidelines, your wallpaper will stay in great shape for years to come.
If you are installing the wallpaper by yourself, check beforehand you have picked the appropriate glue. Most people are not aware of it but not all pasting glues work the same way. Those designed for lighter wallpapers might not work as well when used on heavier models of a different material. It is always a good idea to choose the one recommended by the company that is selling you the wallpaper you want. Most companies, once you place your order on the shopping basket, already suggest the appropriate glue for the model you picked. If you buy in a physical store, please ask one of the retailer assistants and s/he will guide you to the correct glue for your requirements.
Luckily nowadays the market presents a large variety of models sealed by a vinyl coating that prevents moisture. It's a true surprise for many to find out how easy it is to install modern wallpapers and the result is going to make the work worthwhile. Have fun redecorating!