AUSTIN, Texas — (RealEstateRama) — Many Hurricane Harvey survivors who were provided temporary housing units by FEMA and the Texas General Land Office are preparing to move to their next home by the end of this month. Whether looking to rent an apartment, buy a home or rebuild an existing one, a variety of resources have helped such survivors since Harvey struck 17 months ago.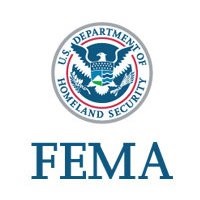 Survivors can find an extensive list of resources online at https://go.usa.gov/xENrp, which highlights partners and programs like:
Survivors can also call the FEMA Helpline every day from 6 a.m. to 10 p.m. Central Time: 800-621-3362 or TTY 800-462-7585.
For additional information on Hurricane Harvey and Texas recovery, visit the Hurricane Harvey disaster web page at www.fema.gov/disaster/4332, Facebook at www.facebook.com/FEMAHarvey, the FEMA Region 6 Twitter account at www.twitter.com/FEMARegion6 or the Texas Division of Emergency Management website at www.dps.texas.gov/dem/.