Washington, D.C. – (RealEstateRama) — Thousands of advocates, organizations, and elected officials in more than 30 cities across the country will join the Our Homes, Our Voices National Housing Week of Action, July 22 to 29, led by the Campaign for Housing and Community Development Funding (CHCDF), to call for increased federal investments in affordable housing and community development.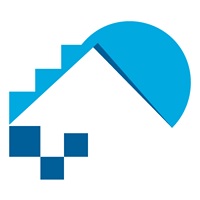 The nation is in the midst of an affordable housing crisis, and investments in solutions fall short of the need. Three out of four households who qualify for federal housing assistance are turned away due to lack of funding. This includes seniors, people with disabilities, veterans, low-wage workers, and families with children. Instead of increasing investments in housing and homelessness solutions, President Trump has proposed cutting more than $7 billion from the FY18 Housing and Urban Development budget, as well as resources from the U.S. Department of Agriculture Rural Housing programs that help families keep a roof over their heads.
Advocates are demanding that lawmakers reject Mr. Trump's proposed cuts and support greater investments to address homelessness and housing poverty in America. More than 40 events and activities are planned for the Housing Week of Action. Housing Works Austin, for example, will rally on July 22 at City Hall to call for greater federal investments in affordable homes. Housing and Community Development Network of New Jersey will bring hundreds of advocates to Washington, DC to meet with their Congressional delegation on July 26 to urge them to oppose the cuts and support funding for critical housing programs. Citizens' Housing and Planning Association in Boston, MA have planned a rally with Mayor Martin J. Walsh to tell Congress to invest in affordable housing solutions.
The National Low Income Housing Coalition (NLIHC) will lead a rally on July 26 on Capitol Hill with other affordable housing champions, national advocates, and low-income individuals who would be affected by the proposed cuts. NLIHC has invited Senator Van Hollen (D-MD), Representatives Charlie Crist (D-FL), Barbara Lee (D-CA), David Price (D-NC), and others members of Congress to speak at the event.
"It is essential that we raise our voices in support of our homes and communities," said NLIHC President and CEO Diane Yentel, who serves on the planning committee for the Week of Action. "Our Homes, Our Voices National Housing Week of Action rejects the shortsighted and wrongheaded funding cuts proposed in Mr. Trump's FY18 budget. We call on advocates from across the country, members of Congress, local elected officials, and the public to participate in this Week of Action to urge increased investments in affordable homes for those with the greatest needs. We must adequately invest in proven solutions to end homelessness and housing poverty once and for all."
To learn more about the Our Homes, Our Voices campaign, visit: https://www.ourhomes-ourvoices.org/
The following national, state, and local organizations are partners in the Our Homes, Our VoicesNational Housing Week of Action: The National Low Income Housing Coalition, B'nai B'rith International, Council of Large Public Housing Authorities, Enterprise Community Partners, Habitat for Humanity, Housing Assistance Council, National Alliance to End Homelessness, National Association of Local Housing Finance Agencies, National Law Center on Homelessness & Poverty, National Network to End Domestic Violence, New York Housing Conference, Washington Low Income Housing Alliance.
###
---
CHCDF is an education, strategy, and action hub for national organizations dedicated to preserving and expanding federal housing and community development funding for lower-income families and communities. CHCDF's members include a full continuum of national housing and community development organizations, including faith-based, nonprofit, private sector, financial/intermediary, public sector and advocacy groups.
CHCDF is staffed by the National Low Income Housing Coalition, established in 1974 by Cushing N. Dolbeare. NLIHC is dedicated solely to achieving socially just public policy that assures people with the lowest income in the United States have affordable and decent homes.
PRESS CONTACT
Renee Willis
Vice President for Field & Communications
(202) 662-1530 x247