Total rental portfolio of NeighborWorks organizations exceeds 165,000 homes
Washington, D.C. – (RealEstateRama) — With the supply of affordable rental housing declining throughout the U.S., NeighborWorks America reported today that its network of local non-profit builders invested more than $2.7 billion into the development and preservation — through construction, rehabilitation, refinance, and purchase of new and existing apartments — of affordable rental homes for low- and moderate-income households. NeighborWorks organizations invested more than $890 million specifically into the construction of new affordable rental homes. All results are for the fiscal year ended Sept. 30, 2017.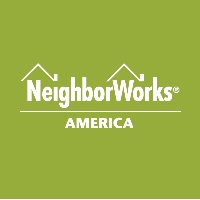 "Although moderating in recent months, rents nationwide are forecast to climb at a faster pace than income, putting intense pressure on individuals and families struggling to balance their monthly budgets," said Frances Ferguson, interim vice president of Real Estate Programs at NeighborWorks America. "NeighborWorks organizations have used a variety of financing arrangements, relying heavily on the Low Income Housing Tax Credit, but also on innovative structures to acquire strategic existing affordable housing stock for preservation of long-term affordability as well as combining market-rate and commercial space components with affordable rental housing."
More than 15,000 rental homes were constructed, acquired and preserved by NeighborWorks in 2017, while another 65,000 rental homes were maintained with investments in repairs. Even minor repairs to apartments have long-lasting effects on the residents and the quality of the property.
"Nonprofit owners of apartments are very long-term owners committed to maintaining their homes as affordable rental housing," explained Ferguson. "By continuously investing in their communities with new and preserved rental homes and making small dollar investments on an ongoing basis, NeighborWorks owners add to the supply of affordable rental housing while maintaining the quality of their properties, and the status of their buildings as community assets. The NeighborWorks network owns or manages more than 165,000 rental homes.

About NeighborWorks America
For nearly 40 years, Neighborhood Reinvestment Corp. (d/b/a NeighborWorks America), a national, nonpartisan nonprofit, has created opportunities for people to improve their lives and strengthen their communities by providing access to homeownership and to safe and affordable rental housing. In the last five years, NeighborWorks organizations have generated more than $27.2 billion in reinvestment in these communities. NeighborWorks America is the nation's leading trainer of community development and affordable housing professionals.
Contact:
Doug Robinson


202-760-4062
@neighborworkspr