CHICAGO (June 11, 2018) – (RealEstateRama) — When market volatility creates problems, real estate appraisers must develop a deeper understanding of the valuation process and a greater ability to handle a wide variety of assignments, according to a new book published by the Appraisal Institute.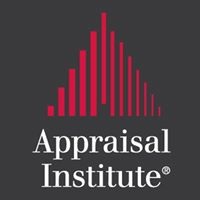 "Valuation by Comparison," second edition, by Mark R. Ratterman, MAI, SRA, examines common pitfalls that appraisers encounter when searching for data. The book also presents online research tips that can help practitioners find information in markets where data is scarce, inconsistent or misleading.
"Designed with the needs of the intermediate-level residential appraiser in mind, the text updates the first edition of 'Valuation by Comparison' by addressing recent changes in real estate markets and presenting new, innovative ways to solve persistent appraisal problems," Appraisal Institute President James L. Murrett, MAI, SRA, wrote in the book's foreword.
"Valuation by Comparison" explores creative techniques that appraisers can use to understand market behavior and produce logical, well-supported opinions of value.
"Valuation by Comparison," second edition (ISBN: 9781935328735) is a 163-page spiral-bound book. It is available for $50 ($40 for Appraisal Institute professionals). Call 888-756-4624 or order online.
Stay connected with the latest news from the Appraisal Institute on Facebook, Twitter, LinkedIn, YouTube and our blog, Opinions of Value.
The Appraisal Institute is a global professional association of real estate appraisers, with more than 18,000 professionals in nearly 50 countries throughout the world. Its mission is to advance professionalism and ethics, global standards, methodologies, and practices through the professional development of property economics worldwide. Organized in 1932, the Appraisal Institute advocates equal opportunity and nondiscrimination in the appraisal profession and conducts its activities in accordance with applicable federal, state and local laws. Individuals of the Appraisal Institute benefit from an array of professional education and advocacy programs, and may hold the prestigious MAI, SRPA, SRA, AI-GRS and AI-RRS designations. Learn more at www.appraisalinstitute.org.
# # #
For more information:
Brent Roberts
O 312-335-4441; C 847-989-8670