WASHINGTON, D.C. – (RealEstateRama) — Statement from the National Multifamily Housing Council (NMHC) and National Apartment Association (NAA) following Pam Patenaude's confirmation as Deputy Secretary of the Department of Housing and Urban Development (HUD):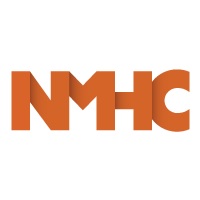 "NMHC/NAA congratulate Pam Patenaude as the newly confirmed Deputy Secretary of HUD. Having spent her career working to develop sound housing policy, she will be an asset to the Trump administration as it develops innovative approaches to housing America's families.
"By 2030 the nation will need to build 4.6 million new apartments and balanced, thoughtful policy measures will be critical to reaching that mark. Pam's deep experience makes her, along with Secretary Carson, a strong partner for the apartment industry as we look to encourage development, drive growth and create jobs."
More information about apartments is available at www.weareapartments.org.
Staff Resource
Colin