Work will Impact Traffic Along North and Southbound US 29
LAUREL, Md. – September 18, 2017: – (RealEstateRama) — Following work to identify and mark all underground utilities, WSSC will begin to mobilize heavy equipment along US 29 (Colesville Road) in Silver Spring on Monday, September 18, weather permitting. Crews will begin excavating near the intersection of MD 97 (Georgia Avenue) and Colesville Road, moving north towards I-495 (Capital Beltway).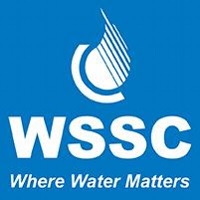 Lane closures have been in effect intermittently since the project began in mid-August, but will be more noticeable once machinery is in place and excavation begins. Work will impact traffic along north and southbound Colesville Road during off-peak hours. Motorists are encouraged to plan ahead as single and double-lane closures will cause delays. Flagpersons, cones and signs will alert and guide motorists through this section of Colesville Road. WSSC urges motorists to drive safely when traveling through work zones. Parking along Colesville Road will not be permitted in areas where crews are working.
In coordination with the Maryland State Highway Administration, work will take place weekdays between 9:30 a.m. and 3:30 p.m. Weekend work may occur between 9:00 a.m. and 9:00 p.m., and occasional evening work also may take place between 9:00 p.m. and 5:00 a.m. WSSC is in contact with area residents and business owners and will notify impacted parties prior to any evening or weekend work.
Water main replacement work should be complete in spring 2019, weather permitting. Final restoration of sidewalks, roadways and landscaping is weather dependent and occurs within 90 days following completion of the pipe work.
WSSC has engaged in extensive public outreach to inform customers and business owners about this project. More information can be found at: www.wsscwater.com/Colesville. To help inform customers about what to expect during water main replacement work, WSSC created this short video.
Customers can follow WSSC on Twitter (@WSSCWaterNews) and Facebook (@WSSCWater) for regular project updates and other general information about WSSC.
Established in 1918, today WSSC is among the largest water and wastewater utilities in the nation. We proudly serve the 1.8 million residents of Prince George's and Montgomery counties, providing life's most precious resource. WSSC drinking water has always met or exceeded federal standards.
Contact
Luis Maya


301-206-8100