DDOT to Host Open House Beforehand to Allow Residents to Review Preliminary Plans for the Bike Lane
WASHINGTON, D.C. – (RealEstateRama) — Congresswoman Eleanor Holmes Norton (D-DC) today announced District of Columbia residents will have the opportunity to provide direct feedback to the D.C. Department of Transportation (DDOT) and other stakeholders regarding the construction of a protected bike lane between Union Station and the U.S. Capitol Grounds on Louisiana Avenue on Wednesday, October 24, 2018, from 7:00 p.m. – 9:00 p.m., in 2253 Rayburn House Office Building (Second Floor).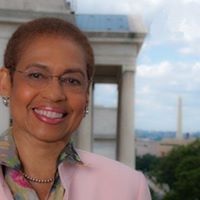 Before the meeting, DDOT will host an open house from 6:00 p.m. – 7:00 p.m. to share with residents the visual representations of the preliminary plan for the bike lane, answer questions and address concerns.
At the meeting, Norton will host a panel of public officials and community leaders to discuss the project and next steps, as well as receive input from residents. Panelists will include D.C. Councilmember Charles Allen (Ward 6); Sam Zimbabwe, Chief Project Delivery Officer, DDOT; Joe McCann, Chair, ANC 6C Environment, Parks and Events Committee; and Garrett Hennigan, Community Organizer, Washington Area Bicyclists Association. The meeting is open to the public and residents are highly encouraged to attend.
###