WASHINGTON, D.C. – (RealEstateRama) — Congresswoman Eleanor Holmes Norton (D-DC) today issued the following statement on the passing of Lori Yarrish, Director of the Smithsonian Anacostia Community Museum, who was Norton's cousin. Norton will place a statement in the Congressional Record in commemoration of Ms. Yarrish's leadership of the Anacostia Community Museum.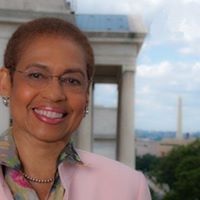 "With the passing of Lori Yarrish, the District of Columbia and the Smithsonian have lost our indefatigable Director of the Anacostia Community Museum. I was heartbroken to learn of Lori's passing not only because of her outstanding work, but also because she was full of life and promise for even greater leadership, and, more personally, she was also my cousin. I was out of town when she passed and deeply regret that I had to miss her funeral.
"Lori became the Director of the Anacostia Community Museum in December 2017, after serving as its Acting Director since June 2016. It seems like yesterday that I was privileged to speak at the 50th Anniversary of the Anacostia Community Museum, which Lori organized.
"Lori devoted her life to the arts, including serving on the board of directors of the New School of Dance and Arts. She also served on the Smithsonian American Women's History Initiative's coordinating committee and had previously served as the Deputy Director of the Smithsonian Institution Traveling Exhibition Service since 1991.
"Lori Yarrish had worked her way up the ladder of the arts and had so much more to give to the arts, the Smithsonian, the Anacostia Community Museum and the District of Columbia. As we mourn Lori's passing, I ask residents to remember her lasting contributions to the District.
"My thoughts are with Lori's immediate family, including her daughter Laila and her mother Myra."
###