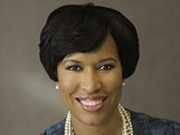 On Thursday, October 17, at 4 pm, Mayor Muriel Bowser will break ground on the redevelopment of the former Grimke School, a mixed-use site in Ward 1 that will deliver 68 homes, including 21 affordable units
The John S. and James L. Knight Foundation today announced $2.15 million in new investments focused on establishing downtown as a place for community, creativity and inclusive economic growth.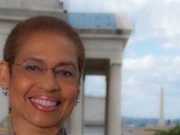 Congresswoman Eleanor Holmes Norton (D-DC) today issued the following statement on the passing of Lori Yarrish, Director of the Smithsonian Anacostia Community Museum, who was Norton's cousin.
The National Building Museum announced the opening of Making Room: Housing for a Changing America, an exhibition which runs from November 18, 2017 through September 16, 2018. Organized with the Citizens Housing & Planning Council and presented in partnership with Resource Furniture and Clei, Making Room showcases innovative design solutions for meeting the evolving 21st-century needs of America's diverse households
The emergence of "18-hour" cities as magnets for investment and development will be discussed at the J.C. Nichols forum, an event being hosted on Thursday, September 29, by the Urban Land Institute (ULI) at Kansas City's Nelson-Atkins Museum of Art. The forum honors the legacy of Kansas City developer J.C. Nichols, a founding ULI member considered to be one of America's most creative entrepreneurs in land use during the first half of the 20th century
The National September 11 Memorial Museum Pavilion in New York's Lower Manhattan has earned national recognition in the 2016 Innovative Design in Engineering and Architecture with Structural Steel awards program (IDEAS2). In honor of this achievement, members of the project team will be presented with awards from the American Institute of Steel Construction (AISC) during a ceremony to take place at the pavilion on Thursday, June 16, at 5 p.m.
National award-winning firm KTGY Architecture + Planning is pleased to announce that Ken Ryan, principal and head of KTGY's Community Planning and Urban Design Studio, has been invited to participate in the Planning Directors Association of Orange County's 2015 Planning Officials Forum on October 22, 2015, at Richard Nixon Presidential Library & Museum in Yorba Linda, Calif. The event is sold out