WASHINGTON – (RealEstateRama) — Over 450 organizations, local officials, academics, civic leaders and businesses called on Congress to support a shift to powering the nation entirely with renewable energy. In a letter delivered today, the signers urged support for H.Res. 540 introduced by Congressman Raúl Grijalva (D-AZ) and S.Res. 632 introduced by Senators Edward Markey (D-MA) and Jeff Merkley (D-OR) which recommend a rapid, steady shift to 100 percent renewable energy.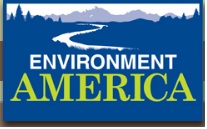 "Renewable energy is virtually unlimited and pollution-free, protecting our communities from global warming and other harmful pollution while revitalizing our local economies," said Rob Sargent, Energy Program Director for Environment America. "America needs a rapid transition to clean, renewable energy and our leaders need to get on board."
The letter stresses the environmental and economic imperative for shifting to renewable energy. The letter reads, in part: "We need to transform the way we power the country— and we need to do it fast. But, we still have a long way to go. That's why we are calling for swift action to transition to 100 percent renewable energy."  
"Modern day Edisons have invented a new technology that that harnesses an endless, renewable supply of free fuel," said S. David Freeman, former Chairman and C.E.O. of the Tennessee Valley Authority. "History will condemn a Congress that fails to overcome the resistance of the fossil fuel and nuclear power interests to making this pollution-free, cheaper form of energy available to the American people."
Both Senate and House resolutions recognize the disproportionate impact pollution has on low-income people and disadvantaged communities. The resolutions further highlight the importance of providing these communities with access to the environmental and economic benefits of clean energy investments.
"As our country goes through a clean energy revolution, we want to ensure that low income and communities of color are not left behind," said Felipe Floresca, Vice President of Emerald Cities Collaborative. "We cannot afford to have an energy divide and create energy ghettos. There is an energy democracy movement developing with a clear intent of utilizing renewable energy as a critical tool to promote local sustainability, economic development and community resilience. With energy democracy, the goal is 100% renewable energy for all."
"Clean renewable energy and energy efficiency are tremendous boons to health," said Barbara Gottlieb, Director for Environment and Health at Physicians for Social Responsibility. "They help us slash dangerous air pollutants, clean the air we breathe, reduce lung and heart disease, and protect the climate, so everybody benefits. We should make the transition to 100 percent renewable energy as quickly and fairly as we can."
The considerable resistance to a shift from fossil fuels to renewable energy in Congress and the incoming Administration runs counter the prevailing wisdom that renewable energy is both necessary and feasible. With costs declining, renewable energy has become the "go-to" option for many communities, in part because it is pollution-free, but also because it requires no fuel costs. As a result, numerous business leaders are committing to a shift to renewable energy, including Google, General Motors and Walmart. And, more and more local governments; including San Diego, CA; St. Petersburg, FL; and Georgetown, TX; have plans to go 100% renewable.
"Given the urgency of combating climate change, achieving 100 percent renewable energy isn't just possible, it is necessary," said Senator Edward J. Markey. "By moving to 100 percent renewable energy, we can engage in job creation that is good for all creation. The United States must lead the global clean energy revolution, which is why I have introduced a resolution with Senator Jeff Merkley calling for 100 percent renewable energy by 2050."
"Climate change is both the greatest threat facing human kind, and also a tremendous economic opportunity if our nation rises to meet it," said Representative Raúl Grijalva. "Every day our energy future becomes more obvious – either we live in the past and continue to degrade our environment, or we embrace the future of renewable energy which ensures our continued success on a global scale and leaves our children a clean and healthy planet."
###
Environment America is a federation of state-based, citizen-funded environmental advocacy organizations. Our professional staff in 27 states and Washington, D.C., combines independent research, practical ideas and tough-minded advocacy to overcome the opposition of powerful special interests and win real results for the environment. Environment America draws on 30 years of success in tackling environmental problems.
Contact:
Elizabeth Ouzts,
, 919-672-9803
Rachel Richardson,
, 971-570-1161