Record crowd for Texas SandFest gives reason for optimism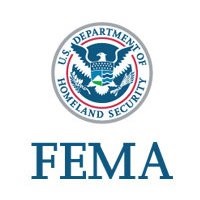 AUSTIN, Texas — (RealEstateRama) — Texas SandFest drew a record 35,000 people April 26-28, encouraging business owners that Port Aransas is on its way to recovery. With nearly all the city's retailers and restaurants re-opened, residents are beginning to feel like things are getting back to normal.
Since Hurricane Harvey struck Port Aransas on Aug. 25, 2017, FEMA has earmarked more than $22 million for the island city's recovery. Much of that was spent shortly after the disaster to clear debris, install temporary buildings and keep public institutions running.
Many projects, however, are still in the works, like renovations to the McDonald Ballfield Complex and the Volunteer Fire Department facility on East Avenue C.
"My son plays baseball, so that has a major impact on our family," said Kimberly Shaw, who lives in Port Aransas and runs Island Motor Bikes with her husband. "For the Fire Department … it's still sad to see that it's torn and kind of damaged. I know seeing that [repaired] will really improve how we feel about things."
Port Aransas' economy depends on its tourism industry, which drew 6 million visitors annually before Harvey struck. Jeffrey Hentz, president of the Port Aransas Chamber of Commerce and Tourist Bureau, said the city is ready for tourists to return.
"This city's comeback has been phenomenal," he said. "We are open. Come and visit us."
He noted, however, that while more than 90 percent of Port Aransas' restaurants and retailers are open for business, only 60 percent of the city's lodging has re-opened. Port Aransas' comeback won't be complete until it can support a full complement of overnight visitors, he said.
"A lot of stores and boutiques around here are Mom and Pop," Shaw said. "So when we don't have [tourists] coming in, [business owners] don't have a way to pay for their groceries."
Other projects funded in part by FEMA include renovations at the local schools, airport and beachfront campground.
"The school's back and operational, our City Hall is open and operational," said Shawn Etheridge, president of Texas SandFest. "Things are really looking better, and everyone's kind of excited about the summer and getting somewhat back to normal."
For related videos, visit https://youtu.be/xkoW0KoeWFg and https://youtu.be/l-PCulaZ-Wo.
For additional information on Hurricane Harvey and Texas recovery, visit the Hurricane Harvey disaster web page at www.fema.gov/disaster/4332, Facebook at www.facebook.com/FEMAHarvey, the FEMA Region 6 Twitter account at www.twitter.com/FEMARegion6 or the Texas Division of Emergency Management website at www.dps.texas.gov/dem.