CHICAGO (March 26, 2020) – RealEstateRama – The nation's largest professional association of real estate appraisers joined four other real estate organizations March 25 in asking state and local government leaders to include appraisers among "essential services" exempted from stay-at-home or shelter-in-place orders issued during the coronavirus (COVID-19) pandemic.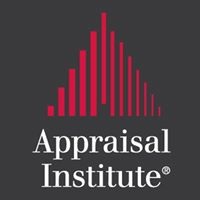 The Appraisal Institute, the National Association of Realtors, the American Society of Appraisers, the American Society of Farm Managers and Rural Appraisers, and the Massachusetts Board of Real Estate Appraisers told the National Governors Association, the National Association of Counties, the U.S. Conference of Mayors and the National League of Cities that "We are concerned about ramifications and unintended consequences if appraisal services are not deemed to be essential services."
The five real estate organizations' letter said: "We respectfully request that state and local governments minimize the potential interruptions to the real estate markets, and more specifically interruptions to the provision of appraisal services, by declaring real estate services as 'essential services' under any emergency powers declaration."
The groups also noted that "Appraisers are performing critical and timely services for real estate-related transactions, many of which will continue to take place during this crisis, and that will help to keep the economy functioning." They added: "Everyone's goal is the same – to protect the health and well-being of our citizens. But we must also protect and preserve the fabric of our communities and the critical infrastructure that supports and protects us all."
So far, at least 17 states, 26 counties and 10 cities have issued stay-at-home or shelter-in-place orders, affecting 175 million people. Several states and localities have explicitly cited real estate appraisers under essential worker classifications, while others have not been as specific, creating potential inconsistency and confusion.
Read the five real estate organizations' letter. See governors' stay-at-home or shelter-in-place statewide executive orders.
Stay connected with the latest news from the Appraisal Institute on Facebook, Twitter, LinkedIn, YouTube and our blog, Opinions of Value.
The Appraisal Institute is a global professional association of real estate appraisers, with over 17,000 professionals in almost 50 countries throughout the world. Its mission is to advance professionalism and ethics, global standards, methodologies, and practices through the professional development of property economics worldwide. Organized in 1932, the Appraisal Institute advocates equal opportunity and nondiscrimination in the appraisal profession and conducts its activities in accordance with applicable federal, state and local laws. Individuals of the Appraisal Institute benefit from an array of professional education and advocacy programs, and may hold the prestigious MAI, SRPA, SRA, AI-GRS and AI-RRS designations. Learn more at www.appraisalinstitute.org.
# # #
Ken Chitester
O/M 312-335-4290