Independence, Ohio — April 19, 2016 – (RealEstateRama) — Within the next 30 days, 7 more multiple listing services and REALTOR® Associations will offer their members Property Panorama's InstaView, the enterprise software solution that delivers totally hands-free, state-of-the-art virtual tours.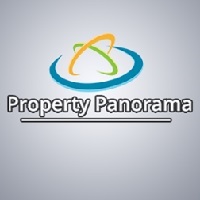 With InstaView's new partners, a record number of 141 MLSs and associations will now offer InstaView, the number one most utilized virtual tour and SEO product in the industry, which has delivered over 5.5 million virtual tours to date. Some 460,000 active agents already have InstaView accounts today, accounting for over 40% of the REALTOR population. This accomplishment made even greater considering InstaView was launched just 30 months ago.
"InstaView has quickly become the REALTOR's best marketing friend. All the agent needs to do is enter their listing in the MLS, and within 1 hour, the entire InstaView suite of products is automatically created for them and branded to each agent and their brokerage," said Mike Barnett, CEO of Property Panorama.
The 7 new MLS and REALTOR® associations that will offer InstaView within the next 30 days are:
• REALTOR® Association of Greater Fort Lauderdale
• Amelia Island-Nassau County Association of REALTORS
• Cambria Somerset Association of REALTORS
• MLS of Goldsboro
• Martinsville, Henry & Patrick Counties Association of REALTORS
• Phenix City Board of REALTORS (AL)
• Dixie Gilchrist Levy MLS
Additionally, 11 MLS and associations have added InstaView to their membership offerings since the first of the year. These include:
• Albany Board of REALTORS
• Wilkes County Association of REALTORS
• Door County Board of REALTORS
• West Metro Board of REALTORS
• Dalton MLS, Inc.
• Mountain Lakes Board of REALTORS
• South Georgia MLS – Valdosta Board of REALTORS
• Central Hill Board of REALTORS
• Bradford Sullivan Association of REALTORS
• San Angelo Association of REALTORS
• Danville Area Board of REALTORS
InstaView creates a hands-free, high quality tour experience for their customers. InstaView's package includes the Branded Virtual Tour, Unbranded Virtual Tour, Branded YouTube Video, TurboText, along with Branded PDF and Virtual Flyers. "InstaView not only offers an industry leading product line, it also provides agents with the option to fully customize every element, making for a truly one-of-a-kind user experience," said Chime Ogbuji, CTO of Property Panorama.
For a full list of Property Panorama's current partners, visit: www.PropertyPanorama.com/Partners
About Property Panorama
Property Panorama is the highest rated and number one provider of virtual tours in the world, and maintains a 99.99% up-time, with over 5 million views per week. It's also the leading provider of non-gaming videos to YouTube in the world. Property Panorama supplies products to REALTORS© through multiple listing services and REALTOR© boards and associations, as well as directly to independent brokers and leading franchises, including Northwood, Latter & Blum, Realty One, RE/MAX, Howard Hanna, Keller Williams, Century 21, and Coldwell Banker. It is CoreLogic's preferred provider and is integrated in most major MLS vendor offerings, including FLEX/FBS, Black Knight/LPS, CoreLogic (All Platforms), Navica, and Solid Eart