Moving is a complex task and it can be a hard change for people relocating to another city or place. Movers keep looking for easy moving tips to have a smooth moving experience. While it is easy to make a relocation process smooth with the help of expert movers listed with pricingvanlines.com, taking some advice from real estate experts will do no harm. Real estate and moving are somehow connected industries as real estate agents are the people who come across many moves. They experience many moves and are the right people to give moving tips. We asked some real estate agents to share their best moving tips to make this moving transition easy for the movers.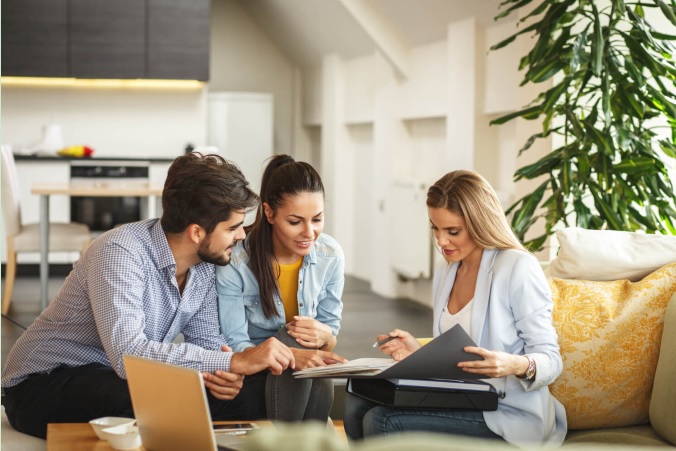 Here are some tips shared by some experienced real estate agents that you can use in your next move: 
Take References
You should ask for referrals for a real estate agent at the place where you are moving to from a real estate agent of your current location. Ask a reliable real estate agent located at your current place to introduce you to a reliable real estate agent at your new place.
It is highly possible that the real estate agent will introduce you to someone of similar values and
You will be able to rely upon them. It is always easy to work with someone when you have a reference and you feel connected. 
Don't Depend Upon Real Estate Agents for Statistics
Real estate agents are not authorized to comment on anything related to people. They cannot give you statistics related to the crime rate or safe areas of a city. Asking questions related to religion, crime, education, medical, and/or nationality are not appreciated by the real estate agents as they find it weird answering these questions and at the same time, they do not wish to make their client unhappy.
You can do your own research on such sensitive topics. You can visit websites that provide statistics and descriptions about all neighbourhoods. 
Research before You Move
Movers should research online as the internet is the best place to know your new home and its surroundings. Make a list of things that are important for you that may include crime statistics, nearby schools, walkability, time-taken to commute to your routine visiting places, amenities, outdoor activities, local markets, and entertainment. 
Visit Your New City/Area
Make sure you personally visit your new area or city to have a practical idea of the place. You can plan a weekend visit to your selected place. Talk to local people, visit prospective schools nearby and compare them, walk down the local lanes, shop, and roam around, and dine at nearby restaurants. Check the buildings in the neighbourhood. Are they well-kept or in a mismanaged state this will give you an idea of the safety and type of people in the neighbourhood.  You can even consider taking all your family along to have the feel of the area before deciding for the same. 
Rent before You Buy
Almost every real estate agent suggests renting a house in your selected area before you buy a place there. This will enable you to find the right place to live permanently once you have lived in the same city or area. Real estate agents suggest renting a house for a year at least. This way you will be able to visit all the nearby places and know the amenities available there. You will have an exact idea of the commuting time to your office or children's school.
Renting a house before buying will save your precious money and you will be able to avoid any unhappy or unwanted situation of being stuck at the wrong place just because you have invested your life's savings into it. 
Look for Rent-to-Own Property Options
There are many properties where owners offer lease-to-own or rent-to-own properties. This way you will not feel the pain of losing money in rent and also having the freedom of moving on in case you don't like the surrounding in the end. And if you like the place, all the money paid by you will be adjusted into the amount payable to buy the house.
Moving to a new city or a new neighbourhood are complex processes that demand expert help. You can take help from both moving experts as well as experienced real estate agents. Above-said are the tips given by real estate agents for movers to have a stress-free and easy relocation. Relocation to another city is not only a social change but is an emotional change too. But the biggest factor that influences the relocation process is the monetary change in the mover's savings and to make this investment worth it, it is highly recommended to follow the tips given above to have a happy transition. You will have a happy place to start a new phase of life and embrace prosperity and good luck.