Officials mark event with ribbon-cutting ceremony
WASHINGTON – (RealEstateRama) — Underscoring a key milestone in VA's efforts to modernize its infrastructure, the U.S. Department of Veterans Affairs (VA) marked the reopening of its newly renovated Lafayette Building at 811 Vermont Ave., in Washington, D.C., with a ribbon-cutting ceremony at the facility Dec. 11.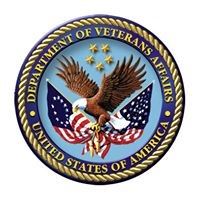 The 11-year renovation project consolidates VA's footprint from four buildings into one energy-efficient space; eliminates two leases; and results in a cost avoidance of more than $10 million in rent.
"In addition to providing a collaborative workplace, we have created a sustainable building that promotes energy conservation and employee wellness," said VA Secretary Dr. David J. Shulkin. "It represents an excellent example of 'green building' and 'green development' that lends itself to the current and future needs of VA.
As part of this strategic collaboration with the U.S. General Services Administration, and Export-Import Bank of the United States, VA invested $14 million to replace the building's outdated systems, refurbish the exterior façade and windows, and modernize the office spaces. Nearly 1,200 employees from VA's Veterans Health Administration and Office of Information and Technology have relocated to the first seven floors of the building.
The majority of funding for the renovation came from the American Recovery and Reinvestment Act. The project is a hallmark for government workplace modernization. It abounds with energy efficiencies, to include daylight sensors, a rain-harvesting system, a solar-paneled roof and a cybercafé.