Otay Ranch Village 14 Would Endanger People, Wildlife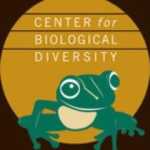 SAN DIEGO – (RealEstateRama) – Conservation organizations sued San Diego County today for approving Otay Ranch Village 14, a sprawl development that will pave over hundreds of acres of habitat for golden eagles and other imperiled wildlife and build new homes in one of California's most dangerously fire-prone areas.
Spanning more than 1,000 acres, the development will construct approximately 1,100 new homes and 10,000 square feet of commercial space in a remote, unincorporated area of southern San Diego County.
"Building houses in this fire-prone place will put people at risk, and it'll wreak havoc on golden eagles and other wildlife," said Peter Broderick, a staff attorney at the Center for Biological Diversity. "By approving this sprawl project, officials have put both homeowners and wildlife in danger. They've dealt a big setback to sustainable development in San Diego County."
The development would eliminate crucial habitat for the endangered Quino checkerspot butterfly, San Diego fairy shrimp, California gnatcatcher, and some of the county's last golden eagles, which nest nearby and use the site for foraging.
Sited east of Chula Vista, the project cannot be safely evacuated if a wind-driven fire starts nearby; it also endangers those already living in the town of Jamul. The location has burned twice in the past 15 years.
"The county has not learned the lessons of last year's fire tragedies, and is on the way to repeating them," said Dan Silver of the Endangered Habitats League.
"Otay Ranch Village 14 clearly violates the recent court decision that requires in-county mitigation of greenhouse gas emissions," said Peter Andersen, chair of the Sierra Club's San Diego Chapter. "Furthermore, it is a fire trap that endangers all East County residents, contributes to severe traffic jams and destroys multiple species' habitat."
"History has shown that during a wind-driven wildfire, developments like this one in a known fire corridor can and have been destroyed by embers flying a mile or more ahead of the flame front," said Richard Halsey of the California Chaparral Institute. "The claim that a development like this is fire safe ignores everything we have learned during the destructive 2017 and 2018 firestorms."
Today's three lawsuits were filed in San Diego County Superior Court by the Center for Biological Diversity, Preserve Wild Santee, the California Chaparral Institute, Endangered Habitats League, California Native Plant Society and Sierra Club in San Diego County Superior Court. The lawsuits note that the project is inconsistent with San Diego County's General Plan and that its environmental impact report repeatedly violated the California Environmental Quality Act.
The Endangered Habitats League and California Native Plant Society are represented by Shute, Mihaly & Weinberger, LLP. The Sierra Club is represented by Chatten-Brown, Carstens and Minteer. The Center for Biological Diversity, Preserve Wild Santee and the California Chaparral Institute are represented by the Center for Biological Diversity.
The Center for Biological Diversity is a national, nonprofit conservation organization with more than 1.4 million members and online activists dedicated to the protection of endangered species and wild places.
Endangered Habitats League is a Southern California conservation organization dedicated to ecosystem protection and sustainable land use for the benefit of all the region's inhabitants.
The Sierra Club, which is America's largest environmental organization, works to safeguard the health of our communities, protect wildlife, and preserve our remaining wild places through grassroots activism, public education, lobbying, and litigation.
Preserve Wild Santee is a volunteer community environmental organization that has worked to protect and enhance the quality of life and preserve natural resources in the City of Santee and adjoining areas since 1994.
The California Chaparral Institute is a 501(c)(3) nonprofit educational and research organization dedicated to the preservation of the chaparral, helping communities thrive in California's Mediterranean-type climate, and supporting the creative spirit as inspired by nature.
The California Native Plant Society is a conservation organization with dedicated to the conservation of California native plants and their natural habitats, with more than 10,000 members throughout California and Baja California.
Contact:
Peter Broderick, Center for Biological Diversity, (971) 717-6421,

Dan Silver, Endangered Habitat League, (213) 804-2750,

Peter Andersen, Sierra Club, (619) 857-4233,

Richard Halsey, California Chaparral Institute, (760) 822-0029,

Van K. Collinsworth, Preserve Wild Santee, (619) 258-7929,

Frank Landis, California Native Plant Society, (310) 883-8569,