Washington, D.C. – (RealEstateRama) — Earlier today, the Senate Appropriations Subcommittee on Transportation, Housing and Urban Development (THUD) held a hearing titled "Housing Vulnerable Families and Individuals: Is There A Better Way?" to explore the efficacy of place-based rental assistance, including public housing and project-based rental assistance (PBRA), and whether Congress should replace these programs with tenant-based Section 8 Housing Choice Vouchers (vouchers).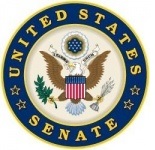 Witnesses included Edgar Olsen, Ph.D., Professor Of Economics and Public Policy, University of Virginia; Erika Poethig, Fellow And Director Of Urban Policy Initiatives, Urban Institute; and Richard Gentry, President and CEO, San Diego Housing Commission.
In her introductory remarks, Subcommittee Chairwoman Susan Collins (R-ME) said this conversation was important given current fiscal constraints, uncertainty over budgetary offsets from Federal Housing Administration receipts, and recent research showing the positive impact on children of living in areas of opportunity. Collins stressed, however, that the hearing was only exploratory in nature, and that it is critical that Congress continue thinking about new models of housing assistance, looking at innovations made at the state and local levels, to see if the federal government can stretch funding further and get better results. Subcommittee Ranking Member Jack Reed (D-RI) added that he was pleased Congress passed the Housing Opportunity Through Modernization Act, but said Congress must continue to look at how best to reduce costs and better serve those most in need.
Erika Poethig testified about the importance of increased funding for federal housing assistance. She noted that only one-in-four eligible households receive federal assistance. Poethig also highlighted the importance of place-based rental assistance, citing growing evidence that this strategy is especially beneficial to older adults and can provide a net savings to Medicaid through supportive housing services.
Dr. Olsen's testimony suggested that vouchers are more cost-effective than place-based rental strategies, including public housing, PBRA, and even the Low Income Housing Tax Credit (Housing Credit). He advocated that funds should be divested from place-based rental assistance in return for more voucher assistance and that the private market would provide enough housing stock to ensure that voucher holders have access to rental housing.
Ranking Member Reed expressed concern with this argument, noting that the supply of affordable rental housing is already insufficient and this would be further strained by converting place-based rental assistance to vouchers. Poethig agreed, adding that vouchers may also prove insufficient because of income discrimination by local landlords. She concluded by urging Congress to carefully contemplate unintended consequences of converting place-based rental assistance to vouchers.
For more information, please contact NCSHA's ">Althea Arnold.