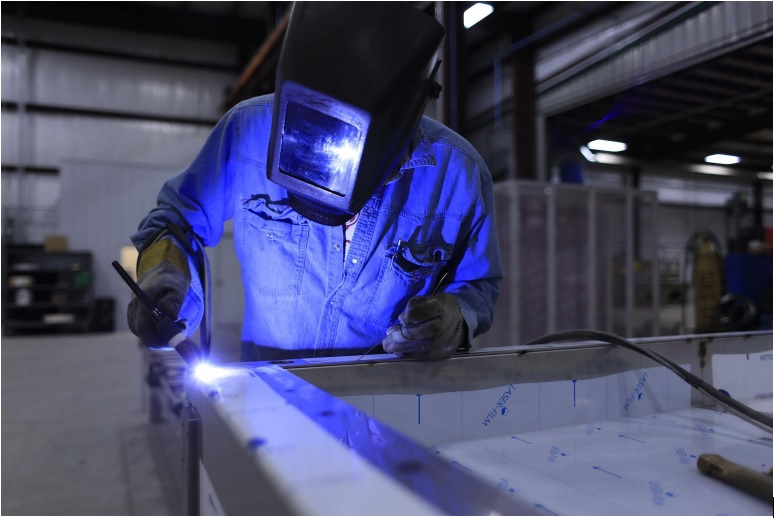 How many times have you felt like you should have prepared and prevented rather than repenting?
People spend one-third of their day at the workplace. It is essential to keep this space and its surroundings safe for employees to work around freely. Safety is an integral part of every business. Most business owners overlook safety while working with deadlines in a fast-paced environment. They only come to notice the problem after the occurrence of an accident or injury. Many constructions and manufacturing employees always get exposed to a dangerous situation, which is a significant threat to their lives.
Accidents are an inevitable part of our lives. Avoiding the safety measures in the workplace increases the risks of putting employees into some serious trouble. Every entrepreneur needs to consider safety measures to protect their employees, friends, family, and business. Many businesses are still failing to meet the safety criteria of the workplace and running it with insufficient injury prevention plans. Safety measures might seem overwhelming at the start. But once you realize their importance, it will become easier for you to maintain in the business. Let's discuss six essential safety measures to take while establishing a business.
CREATE WORK SAFETY RULES
The first step towards maintaining safety is by creating safety work rules according to the nature of the work area. All of your employees must be aware of these safety rules and must comply to keep a safe side. These rules must be posted in different locations of the company to ensure that everyone is aware of the regulations and risk factors around them. Many people ignore these steps and end up risking the employees' lives and business. But in reality, these rules are essential to assuring the long-running of the company. All startup businesses need to make your work safety rules visible during the employee's orientation.
Not just the safety rules, but the buildings should also include protection elements. For instance, building structures must prioritize fire sprinkler installation to protect the workers and the workplace from fire. Adding these elements to your business considerably reduces the risks of hazardous accidents.
CONDUCT DEDICATED SAFETY TRAINING
Employee safety training is also essential during business establishment. Your employees are the building blocks of your business, so it is your responsibility to train them in the first place. Your employees may even have received the workplace training during the orientation sessions, but safety measures training is different from that. Orientations do not entirely cover the safety measures and require separate sessions to make sure everyone adheres to the requirements.
Business owners need to make sure every employee stays aware of the procedures of the safety measures. The dedicated courses must detail policies and maintaining the active roles in identifying hazards and reducing the risks of an accident.
PERFORM RISK ASSESSMENT
Every business presents some sort of risks that set them back and affect their reputation in the market. However, these risks can be unrealistic goals or failed planning, but most prominent ones are employees' safety concerns. It is not possible to remove all threats and hazards at once. However, businesses can still reduce their potential by carrying out risk assessments in the company. Business owners can identify all hazardous tools and equipment and create SOPs to prevent an injury in the workplace.
PRACTICE EMERGENCY PREPAREDNESS
The primary purpose of safety training is to keep your workers prepared for an emergency. One way of achieving it is by practicing emergency preparedness with drills. Doing so will aid the employees to practice the safety measures to protect themselves and respond effectively. These drills every once in a year depict importance to the safety measures and motivate employees towards them.
ENCOURAGE SAFETY MEASURES
Since safety is the prime concern of the employees, businesses must promote safety measures to create an encouraging environment. The world is already experiencing a severe economic crisis with the lockdown imposed because of the new COVID-19. At this moment, most businesses need to promote the latest sets of guidelines for protecting staff from COVID-19.
CLEANING WORKPLACE
Most of the accidents occur because of trips and falls. These accidents are the results of the cluttered and messy workplaces—however, professional advice on keeping the workplace clean is likely to reduce the risks of accidents.
FINAL WORDS
The safety culture can only be maintained by planning on employees' awareness and keeping their safety forefront in the organization. Not just the protection, but it also holds many employee retention benefits. In short, the leader's diligence towards safety measures can assist in keeping both employees and customers safe.