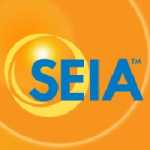 WASHINGTON, D.C. – (RealEstateRama) – The Maine Legislature recently passed three clean energy bills, including a renewable portfolio standard that requires the state to get 80% of its electricity from renewable energy by 2030 and 100% by 2050.
Following is a statement from Sean Gallagher, Vice President of State Affairs at the Solar Energy Industries Association, congratulating the Maine Legislature for its leadership and Governor Mills for signing these bills into law:
"For too long Maine has lagged behind on solar because of backward policies that singled out solar customers and tacked on unnecessary fees. Over the past few months, the Maine Legislature reversed these harmful policies and just this week set the industry up for success with aggressive new targets that are now signed into law. Solar will undoubtedly play a major role in meeting the state's 80% renewable energy target by 2030 and 100% by 2050. Codifying these goals sends a strong signal that the nascent solar market in Maine is about to take off, bringing clean energy, jobs and new investments along with it. We commend the Maine Legislature and Governor Mills for getting back on track and jump-starting Maine's solar future."
###
About SEIA®:
Celebrating its 45th anniversary in 2019, the Solar Energy Industries Association® is the national trade association of the U.S. solar energy industry, which now employs more than 242,000 Americans. Through advocacy and education, SEIA® is building a strong solar industry to power America. SEIA works with its 1,000 member companies to build jobs and diversity, champion the use of cost-competitive solar in America, remove market barriers and educate the public on the benefits of solar energy. Visit SEIA online at www.seia.org.
Media Contact:
Morgan Lyons, SEIA's Senior Communications Manager,
(202) 556-2872