Speaker Ryan on Executive Order on Energy
WASHINGTON – (RealEstateRama) — House Speaker Paul Ryan (R-WI) issued the following statement on President Trump's executive action on energy: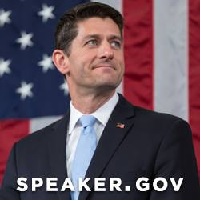 "Today's executive order is based on a fundamental truth: Energy drives our economy. President Obama disregarded this, and the result was a barrage of regulations that crippled America's energy industry. That is all in the past now.
"President Trump's executive order will help America's energy workers and reverse much of the damage done. In particular, I hope that this action will result in full repeal of the Clean Power Plan, which ravaged coal country and was temporarily blocked by the Supreme Court last year. We are committed to repealing regulations that hurt jobs and drive up the cost of energy. To build on this, the House will act on legislation this week that ensures any new EPA regulations are rooted in science."