WASHINGTON – (RealEstateRama) — The Subcommittee on Housing and Insurance held a hearing today to examine the Family Self-Sufficiency Program (FSS), a program that enables HUD-assisted families to increase their earned income and reduce their dependency on welfare assistance and rental subsidies.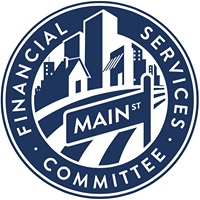 "Today's subcommittee on the Family Self-Sufficiency Program was essential in learning what needs to be done to achieve our goal of helping families both increase their employability and become less dependent on government assistance," said Subcommittee Chairman Sean Duffy (R-WI).
Key Takeaways from the Hearing
The FSS program, established in 1990, has the potential to help low-income families across the country build wealth and achieve economic self-sufficiency.
When implemented properly, the FSS program leverages local resources so families can increase their incomes and reduce or eliminate the need for government assistance.
As we bring a new focus and new ideas on how to best help the poor in our society, success must be measured by the number of our fellow citizens who rise from lives of poverty and dependency to lives of hope, self-sufficiency, and economic freedom.
Topline Quotes from Witnesses
"By itself, stable affordable housing has significant positive impacts on life outcomes for children, adults and seniors across a range of outcome areas. POAH is committed to multiplying those positive impacts by using our housing as a platform for the delivery of evidence-based supportive services and resources targeted to residents' needs – like onsite after-school to boost educational achievement; nursing visits to help residents age in place; or job training and credit building to help residents increase earnings and assets." Aaron Gornstein, President and CEO, Preservation of Affordable Housing
"Research shows that assets can benefit families in a number of ways. Assets provide families with financial security, preventing them from falling into poverty when faced with unexpected expenses, such as job loss, broken down cars needed to get to work, or emergency medical bills. People can also use assets to invest in themselves and their families by pursuing further education or training to increase wages and job satisfaction, starting a business, putting a down payment on a home, or saving for their children's education. Finally, the hope and confidence that successful asset-building instills in a family can both enhance their well-being and motivate them to set, pursue, and achieve long-term goals." Jeffrey Lubell, Director of Housing and Community Initiatives, Abt Associates
"Breaking the cycle of intergenerational poverty calls for a holistic approach. … [I]t is critical to connect all family members to services when and where available. Once a household is in HOC housing or in the FSS program, it opens the entire family up to our other basket of services. It ensures we are taking a two-generational approach to guiding families toward economic stability and opportunity. HOC's FSS program provides … access to programming that supports educational success for the next generation—homework clubs, STEM camps, coding courses and camps targeted toward girls, scholarships, summer internship employment opportunities and much more. … [T]here is an opportunity to consider the participation of children and other related household members in educational and enrichment programming as a key outcome measurement for success." Stacy L. Spann, Executive Director, Housing Opportunities Commission of Montgomery County
"The Center on Budget and Policy Priorities estimates that there are over 2 million heads of households living in federally subsidized rental housing who are neither elderly nor disabled and thus are potential FSS participants. A systematic and thoughtful expansion of FSS could bring these households into the economic mainstream and free up scarce rental housing for families that are not currently served." Kristin Siglin, Senior Vice President, Policy, Housing Partnership Network
"The FSS program empowers low-income American families to transform their own lives. It provides opportunities for working families to invest in themselves, in their children, and in their financial futures. … The FSS program is a promising, evidence-based model that has enjoyed strong bi-partisan support since it was introduced in the early 1990s. FSS promotes work, helps people build savings, and creates the conditions for families to move themselves up and out of poverty. It is ripe for expansion and for greater public-private partnership, and a place where government, practitioners, and other community partners can come together to support hard-working American families." Sherry Riva, Executive Director, Compass Working Capital