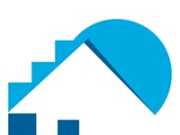 According to the Congressional Budget Office, the Republican tax bill would trigger the "Statutory Pay-As-You-Go Act" of 2010. This Act was designed to limit increases to the national debt by forcing automatic cuts to critical programs, including those that help low income families meet their basic needs. If enacted, the Republican tax bill would trigger automatic cuts to the national Housing Trust Fund (HTF), a program that makes rental homes affordable for people with the greatest and most acute housing needs.
Earlier today, the House Transportation-Housing and Urban Development (THUD) Appropriations Subcommittee held its mark-up of the Fiscal Year (FY) 2016 THUD funding bill. The bill provides $55.3 billion in discretionary spending for transportation and housing programs, but falls $1.5 billion short of what HUD says it needs just to maintain current programs in FY 2016 and is $9.7 billion less than the Administration's budget request.
WASHINGTON, D.C. - April 28, 2014 - (RealEstateRama) -- HUD announced $29 million in grants to assist more than 1,200 extremely low-income persons and families living with HIV/AIDS annually. This funding will provide these households with a stable living environment, which is essential to accessing healthcare and HIV related services. In addition to housing assistance, these local programs will provide access to the needed supportive services such as life skills, job readiness services and employment training
WASHINGTON, D.C. - February 4, 2013 - (RealEstateRama) -- The Center on Budget and Policy Priorities recently held a webinar to discuss the impacts the federal budget will have on low income housing and community development programs. As expected the outlook is grim. With sequestration on the horizon and uncertainty as to whether Congress will be able to agree on a budget resolution, there are many unknowns. One thing that is certain is that funding levels will fall regardless of the outcome.
WASHINGTON, D.C. - January 29, 2013 - (RealEstateRama) -- As America emerges from one of the worst housing crises, John C. Weicher, former assistant secretary for housing at the Department of Housing and Urban Development (HUD), analyzes the results of past and current federal low-income housing programs. He finds that federal housing efforts are still flawed, despite an American housing policy that has been in place since the New Deal and six major housing assistance programs spanning the course of 75 years.
White Sulphur Springs, WV - June 30, 2011 - (RealEstateRama) -- Rhonda Loudermilk has a smile on her face as she talks about her new heating system in her White Sulphur Springs home. Ms. Loudermilk qualified for loan funds through USDA Rural Development's rural housing programs late last year.