WASHINGTON – (RealEstateRama) — House Speaker Paul Ryan (R-WI) issued the following statement on enactment of the Tax Cuts and Jobs Act:
"The biggest tax reform in a generation is now the law of the land. As promised, the American people will begin the new year with a new tax code.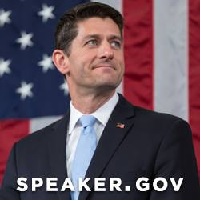 "At a time when many Americans are still living paycheck-to-paycheck, tax reform means more jobs, fairer taxes, and bigger paychecks. Already, workers are reaping the benefits of reform as companies take steps to reward their employees and expand their businesses. And soon, workers will begin to see bigger paychecks as new withholding tables take effect. Typical families of four can expect a tax cut of $2,059 next year as rates are lowered across the board. That is what this is all about: helping people earn more and keep more of what they earn.
"This is truly a moment of great hope and potential for our country. I would like to thank President Trump, Leader McConnell, Chairman Hatch, and Chairman Brady for their tireless work to make this day a reality. At long last, real tax relief is on the way. Merry Christmas."