Buying a house is one of the most important investments you'll make in your life. Not everyone can afford to buy a house, so being able to buy yours is quite an achievement. Aside from being a social status, being able to buy a house also means that you'll be able to provide a comfortable and safe home for your family, as well as diversify your investment portfolio.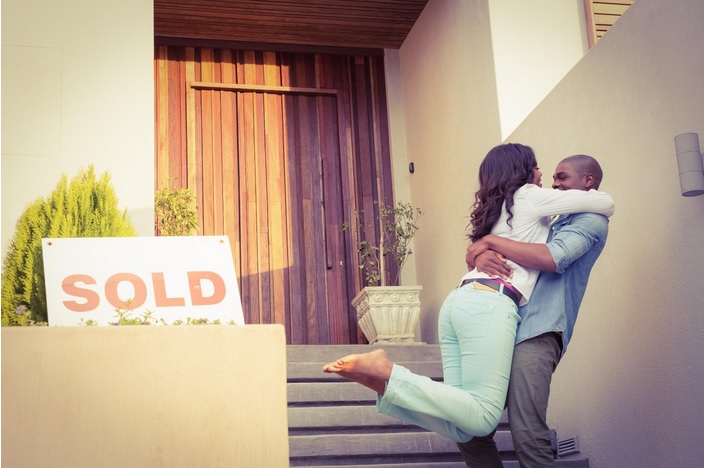 You can experience a lot of benefits when you decide to buy your first home, but only if you end up making the right decision. The real estate market is very competitive, which means that you'll be able to come across countless options when you decide to find a home in Driggs, ID or anywhere else in the world. In fact, you'll see yourself overwhelmed with too many options that you won't have any idea what to consider or how to select your first home. 
To make the process easier for you, don't forget to consider these when buying your first home:
Type Of Property

As mentioned, the real estate market will provide you with countless options when you choose to buy a house. Regardless of the house you're eyeing to own and the budget you have, there'll always be a property that fits the bill. For you to easily narrow down your options, research and decide on what kind of property do you want to purchase.

There are many different types of property to choose from, including condos, single family homes, or apartments. Each of these properties has its own set of pros and cons, so make sure to spend time researching and weighing all of your options.

For you to know about the different types of properties, you can start by asking your friends and family who recently bought their properties. The more you know about residential properties, the easier it'll be for you to choose which one to buy. 
Amenities And Features Of The House

Knowing which house to buy is an important decision to make because this will affect your family's lifestyle. Buying a house will be useless if it doesn't have the amenities and features you and your family need. Do you think you can live comfortably if the house is basic amenities?  You should check the amenities and features of the house before buying one.

If you want to get value from your money when you buy a house, make sure that you're only spending it on a home that has the following amenities and features:
Ceiling: The ceiling is one of the most important elements of a house because its condition can affect indoor aesthetics and the safety of your family. A damaged ceiling can create water stains and puddles on the ground. When buying a house for the first time, pay attention to the condition of the ceiling. This area of the house should be new and spotless, and functions properly. The ceiling should also be free from any cracks, especially in areas that connect with the drywall.
Bathroom: It'll be challenging for your family to live comfortably without a functioning bathroom, which is why you should look at the condition of this room before buying a house. Ideally, the house you'll buy should have bathrooms with fully functional fixtures, and well-maintained tubs and showers.
Outdoor Areas: The exteriors can make a great impression and affect the value of your home. When buying a house, don't forget to check the outdoor areas and assess if the roof, gutters, and downspouts are working properly. The outdoor area of your home should be in tiptop condition to ensure that you and your family are protected from harsh weather conditions, such as heavy rains and snow.
Size And Style Of The House

One of the things to consider when buying your first home is the size and style of the property you want. If you're only looking for a place to live temporarily and don't plan to stay there for very long, you may want to buy a smaller house and save some money in the process. It'll be useless to use up your life's worth of savings if you're only planning to spend a couple of months or years in the house.

If you plan on staying in the house for the rest of your life with your entire family, you may want to consider a larger home and spend as much money as possible on it. This will ensure that you and your loved ones will have comfortable home that will last for decades.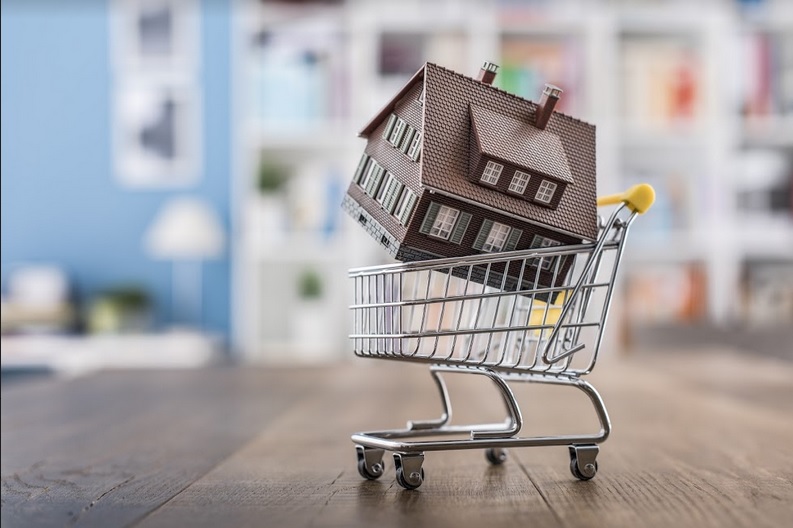 Loan Options

One of the biggest things to consider when buying your first home is the type of mortgage you'll apply to. There are a lot of different mortgage companies out there, so it's very important to find out what each one offers in terms of interest rates and how much you'll have to pay in order to buy a home.

Aside from applying for loans from mortgage companies, you can also look into financing options available from private lenders. Ideally, borrowing money from private lenders means that you can use your own credit card to finance the purchase of your home, and you won't have to provide a down payment for the principal in order to get a loan. This will allow you to get a higher loan amount, which will help speed up the process of buying a house.

However, when availing of financing options from private lenders, make sure that you know exactly the terms because most private lenders don't offer as many choices as banks do.

One of the most popular choices when it comes to getting financing through a private lender is the option of buying a home through an REO (real estate owned). An REO is a house that was foreclosed upon and, then, resold by the bank. This option can be a very good choice for you, but you should understand that it might take a little bit longer to get the loan you need.
Work With A Real Estate Agent

It's common for first-time buyers to feel nervous when choosing a house. With the number of options available to them, they might not know where and how to start the home-buying process. If you're one of them, fret not because you can always work with a real estate agent.

A great real estate agent can help you find a property at the right price so that you'll end up saving more money than if you were to search through all the available houses yourself. There are many websites on the Internet that can help you find the perfect real estate agent at a price that you can easily afford.

When you work with a real estate agent, they'll be able to show you the different neighborhoods that are available to you, so you'll know what areas to look in. You can also get ideas on what type of home to buy based on the neighborhood and your set budget. Real estate agents have years of experience on something that you're going to do for the first time—buy a house. This is one of the biggest reasons why you should definitely consider working with one if you want your home-buying process to be a breeze. 
Location

One of the most important things to keep in mind when buying your first home is location. You won't be able to enjoy your investment if you end up buying a house that's located in an unsafe neighborhood or too far from your place of work. Choosing to buy a house that's far from your place of work and other amenities can also cause stress as you'll have to spend a lot of time and effort just to travel back and forth to these places.

The location you choose for your house should be suitable to your own and your family's lifestyle. Aside from making sure that the house you'll buy is near your place of work, you also have to assess if there are any nearby schools. This is an important consideration, especially if you have kids. Moreover, buying one in a bad neighborhood will almost always be a waste of money, and will most likely result in you having to move sooner than expected, not to mention the amount of time that it takes to get it finished.

It's always a good idea to take the time to see what the entire neighborhood looks like so that you can determine if it's a good place to live in. This means that you should visit the neighborhood in different times of the day, and ask around locals about the security and safety of the area. 

Consider Factors

Buying a house for the first time is a milestone, which is why this task shouldn't be taken lightly. Aside from the money involved, the house you'll choose to buy can significantly affect your own and your family's day-to-day living. Do you think you can enjoy your first house if you end up buying one that's located in an unsafe neighborhood?

For you to own the perfect house, consider this article as your guide in buying. You won't have any problems buying your first house if you know the things to consider throughout the process.