WASHINGTON –- (RealEstateRama) — Congressman Mario Diaz-Balart (FL-25) issued the following statement after the Department of Transportation announced Positive Train Control grant awards for FY17. Diaz-Balart is Chairman of the Transportation, Housing and Urban Development (THUD) Appropriations Subcommittee.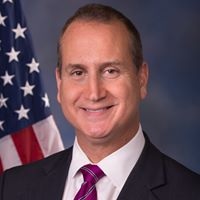 "I am proud to announce Florida was awarded two Positive Train Control (PTC) grants. Tri-Rail, one of the recipients, connects residents in South Florida from Palm Beach to Miami-Dade counties. The Florida Department of Transportation, the second recipient, was awarded funding to implement an interoperable PTC system along the Central Florida Rail Corridor (CFRC).   This will help ensure the safety of the more than 1.2 million Floridians and visitors traveling on SunRail and Amtrak.
"PTC is a critical safety tool and investment in the implementation and maintenance of this system is of the utmost importance to both railway passengers and employees. As Transportation Appropriations Chairman, I worked to ensure this critical PTC program was funded so that Florida can compete for these safety enhancements.  I will work to continue supporting PTC grants in Florida and across the country to keep folks moving safely and efficiently."
$31.6 million was awarded to the South Florida Regional Transportation Authority (SFRTA) for Miami-Dade, Broward, and Palm Beach counties, which are serviced by Tri-Rail.
$1.84 million was awarded for a 110 mile portion of the Central Florida Rail Corridor (CFRC), which is serviced by SunRail and Amtrak.