WASHINGTON, D.C. – (RealEstateRama) — U.S. Secretary of Commerce Penny Pritzker announced the appointment of 34 members to the Renewable Energy and Energy Efficiency Advisory Committee (REEEAC). Initially established in 2010, the REEEAC is comprised of senior-level private-sector representatives that advise the Secretary of Commerce on the development and administration of programs and policies to expand the export competitiveness of U.S. renewable energy and energy efficiency products and services.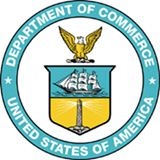 "The rapid increase in global demand for clean energy technologies and services provides a great opportunity for American businesses to introduce their world-class products and services to new markets," Secretary Pritzker said. "The Committee's guidance and recommendations are instrumental in our efforts to address global climate change and promote U.S. leadership in environmental stewardship while expanding U.S. exports and strengthening our nation's economy."
The members of the REEEAC are:
Adam Atkinson-Lewis – Vice President for International Business Development, Natel Energy, Alameda, Calif.*
Bruce Bauchmire – Director of Renewable Energy Services, DLZ Corporation, Columbus, Ohio
Vincent Bemmel – Chief Technology Officer, Tekpea Inc., Sunnyvale, Calif.*
Mita Burke – Chief Executive Officer, Sunshine Industries USA, Coral Gables, Fla.
Matt Card – Executive Vice President for Commercial Operations, Suniva, Norcross, Ga.
Rani Chatrath – Global Initiatives Coordinator, Marketing, & Events Manager, Geothermal Energy Association, Washington, D.C.*
Mike Davis – Director of Strategic Partnerships, North Carolina Sustainable Energy Association, Raleigh, N.C.*
Kelly Davis – Director of Regulatory Affairs, Renewable Fuels Association, Ellisville, Mo.
Jen Derstine – Director of Strategy and Policy, Capstone Turbine Corporation, Chatsworth, Calif.
Subhash Dhar – Chief Executive Officer, XALT Energy, Midland, Mich.*
Michael Dwyer – Chief Economist, U.S. Grains Council, Washington, D.C.*
Terry Fry – Senior Vice President for Utility Services, Nexant, San Francisco, Calif.
Svetoslav Gatchev – Partner and Managing Director, Delphos International Ltd., Washington, D.C.*
Seth Ginther – Executive Director, U.S. Industrial Pellet Association, Richmond, Va.*
Philip Green – President and Chief Executive Officer, Green Powered Technology, McLean, Va.*
Arthur Haubenstock – General Counsel and Vice President, Government & Regulatory, 8minutenergy Renewables, San Francisco, Calif.*
Praveen Kathpal – Vice President, AES Energy Storage LLC, Arlington, Va.*
Kusum Kavia – President, Combustion Associates Inc., Corona, Calif.*
Kenneth Kramer – Managing Director, Rushton Atlantic, New York, N.Y.
Joseph Mendelson III – Director, Policy & Electricity Markets and Regulatory Counsel, SolarCity, San Mateo, Calif.*
Greg Merritt – Vice President, Marketing and Public Affairs, Cree Inc., Durham, N.C.*
Gary Rackliffe – Vice President of Smart Grid Systems, ABB Inc., Cary, N.C.
Lloyd Ritter – Federal Policy Director, Distributed Wind Energy Association, Annapolis, Md.*
Jorge Sanchez – President, Chief Executive Officer, and Co-Founder, Sana Inc., San Antonio, Texas*
Frank Shaw – Counsel, Energy and Infrastructure Projects Group, Skadden, Arps, Meagher & Flom LLP, Washington, D.C.
Scott Sklar – President, The Stella Group Ltd., Arlington, Va.
Kevin Smith – Chief Executive Officer, SolarReserve, Santa Monica, Calif.*
Paula Soos – Vice President, Government Relations, Covanta Energy, Morristown, N.J.*
Jonathan Stewart – Manager, Government Relations, National Electrical Manufacturers Association, Rosslyn, Va.*
Zolaikha Strong – Director of Sustainable Energy, Copper Development Association, Washington, D.C.*
Trey Taylor – Co-Founder and President, Verdant Power Inc., New York, N.Y.
Cindy Thyfault – Founder and Chief Executive Officer, Westar Trade Resources, Austin, Texas.
Laura VanWie McGrory – Vice President for International Policy, Alliance to Save Energy, Washington, D.C.*
Frank Yang – Vice President of Business Development, Stion Corporation, San Jose, Calif.
*denotes newly appointed REEEAC members
Throughout its history, the REEEAC has provided more than 30 recommendations to address a wide range of issues, including: fostering market conditions to strengthen the environmental technology manufacturing base, enhancing support and coordination from government and research programs, reducing gaps in export financing, and improving programs of federal trade policy and promotion agencies.
The next REEEAC meeting will be held on December 1 in Washington D.C.
For more information on the REEEAC, visit: http://2016.export.gov/reee/eg_main_023040.asp