As a key strategic partner, USGBC will ignite clean energy action in cities and counties across the U.S.
WASHINGTON, D.C.—(Sept. 28, 2016) – (RealEstateRama) — The U.S. Green Building Council (USGBC) has been named a key strategic partner in the new Better Communities Alliance, which was announced by the U.S. Department of Energy (DOE) and the White House this week. The Better Communities Alliance (BCA) is designed to ignite clean energy action in cities and counties across the U.S. USGBC, through its sister organization, Green Business Certification Inc. (GBCI), is utilizing PEER (Performance Excellence in Electricity Renewal) and LEED (Leadership in Energy and Environmental Design) to advance the goals of the BCA.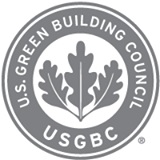 "This is an important initiative for the Department of Energy, "said Mahesh Ramanujam, COO, USGBC, and president, GBCI. "USGBC is uniquely positioned to help facilitate productive conversations between cities and the private sector on clean energy, which will identify common objectives to advance mutual progress and economic gains. As part of our contribution, we are offering participating cities additional tools to meet these objectives.
Programs like LEED, the world's most widely used green building rating system, are helping cities become greener, healthier and more efficient while supporting a highly skilled workforce, creating value in the real estate market, increasing productivity, reducing resource use and saving money, all while generating positive attention for the city. Through collaboration with DOE and other partners on the BCA, USGBC is also expanding its support of city initiatives by including tools such as PEER to help cities track and demonstrate measurable progress toward their objectives for sustainability, livability and prosperity.
As a partner, USGBC is committing to work with DOE in a strategic collaboration that supports the goals of the BCA and that builds the capacity of local governments to achieve clean energy solutions.
USGBC and GBCI will help develop tools for cities to measure clean energy performance across energy, climate and economic metrics. USGBC will collaborate with DOE and other partners to support deployment of clean energy solutions in cities, including city resilience efforts. This collaboration will enable continuous improvement in performance, such as in municipal and cooperative electric grids, with the PEER rating system and related tools.
Learn more about the Better Communities Alliance.
by Marisa Long