Designing a modern Victorian living room is the perfect way to strike a unique balance between your favourite newer decorations and special antiques.
There's little need to worry about a clash of styles if you combine modern elements with those of a Victorian living room carefully. The general consensus is that there was no single exclusive style in the Victorian era, so there is certainly leeway for creativity.
Victorian fireplaces and Victorian mirrors, with antique rugs and other furnishings – combined with modern lighting and decorations, for example – inevitably look stunning.
If you're looking for Victorian living room ideas which can blend in seamlessly with more modern tastes, consider the following: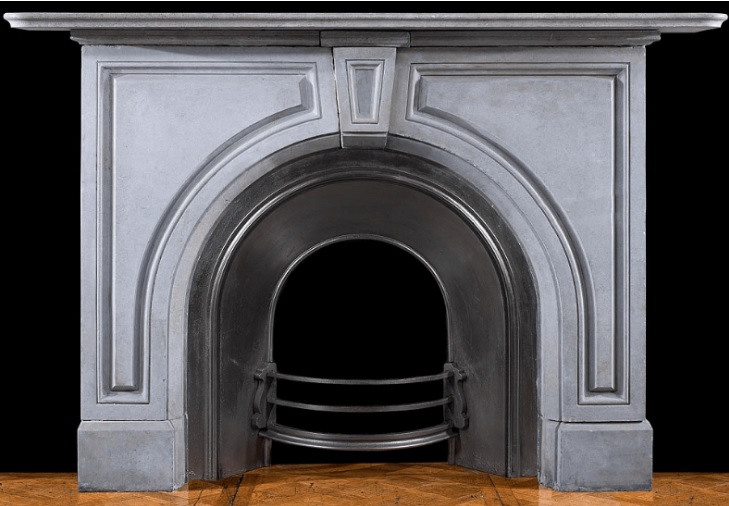 Victorian fireplaces and surrounding accessories
Victorian fireplaces, whether made of marble, stone, wood, cast iron or other metals, serve as impressive centrepieces of any modern living room.
A Victorian style living room should ideally feature an eye-catching antique fireplace, mantel or chimneypiece at its heart.
Aside from surrounding the fire, Victorian fireplaces have another key purpose – displaying your treasured possessions such as beautiful vases, family photographs or perhaps an antique clock on the mantelpiece.
There's a wide range of additional accessories which can be added to Victorian fireplaces to complete the look – such as fire grates, screens, andirons and chenets.
One of the most practical features of a typical Victorian living room is a club fender – it can provide extra seating space for entertaining and is also an excellent place to warm up after a cold winter walk.
Victorian mirrors to reflect a sense of grandeur
Today mirrors are often used to make rooms look larger and lighter, and Victorian mirrors are no different.
A beautiful 19th century overmantel mirror above a fireplace adds grandeur to a Victorian style living room.
Alternatively other wall-mounted Victorian mirrors will help to complete the period look wherever they are situated.
Antique rugs – setting the tone for your Victorian living room 
Rugs are a fantastic way to bring the rich colours and textures of a Victorian living room to life.
Comfortable underfoot and available in a large variety of sizes to suit any space, they can give your Victorian style living room an especially luxurious and cosy feel.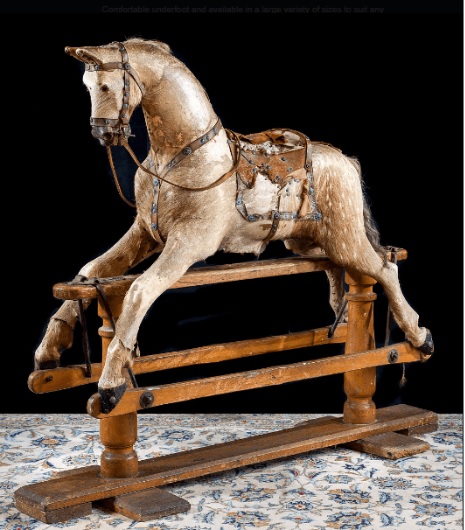 Other Victorian living room ideas
For the finishing touches, other Victorian living room ideas are to add some additional antique furniture and decorative items alongside your more contemporary possessions.
Perhaps a mahogany armchair, rosewood table, oak sideboard or leather room screen would fit perfectly into your Victorian style living room. A blank wall could look less bare with an oil painting or leather panel.
Alternatively something smaller such as a gilt bronze or marble clock to sit on a surface could be the last piece of the jigsaw to complete your Victorian living room.
Aside from a club fender, dressing a bay window with cushions is another opportunity to create a cosy seating area in a Victorian style living room.
Whether for entertaining guests, reading or watching the world go by, a welcoming-looking and well-furnished bay window adds another dimension to a Victorian living room. It can also help draw attention to the view and natural world outside.
Finally, no modern Victorian living room is complete without the right lighting to complete the unique atmosphere.
This could either mean thinking carefully about the positioning of your furniture depending on where the best light is currently, or potentially adding antique lighting such as a candelabra.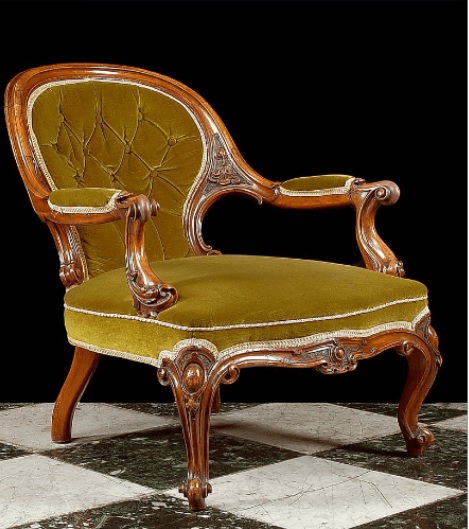 Victorian living room ideas: How to create a modern Victorian living room – in summary
There are many features of a typical Victorian living room which can be embraced to help create the modern Victorian living room of your dreams.
Victorian fireplaces and relevant accessories, as well as Victorian mirrors, are often cornerstones to help set the right mood alongside your modern decor.
Well-placed antique rugs, furniture and other decorations alongside more contemporary furniture will add to the overall ambience.
As one of the key cultural figures of the period, William Morris, once said:
"Have nothing in your houses that you do not know to be useful or believe to be beautiful."
When investing in antique furniture, it's vital to ensure you're buying from reputable sellers – by checking their customer ratings, or if they're members of organisations such as LAPADA.
*This article was originally published in Westland London.