WASHINGTON D.C. – RealEstateRama – This week an amended version of the Virginia Clean Economy Act cleared the Virginia House of Delegates and Senate and is now on its way to Governor Northam's desk for signature. This landmark bill will enable the Commonwealth to achieve the ambitious climate goals Governor Northam laid out in Executive Order 43.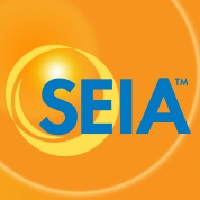 Following is a statement from Abigail Ross Hopper, president and CEO of the Solar Energy Industries Association (SEIA), on the historic passage of the Virginia Clean Economy Act: 
"This week, Virginia leaders signaled that they're ready for their solar future to begin. The Virginia Clean Economy Act is a landmark bill that will make Virginia zero carbon by 2050. By 2030, the bill will create nearly 30,000 solar jobs in the Commonwealth and generate billions of dollars of private investment, all while prioritizing solar access for low-income communities. The bill will completely transform energy in Virginia and is a bold step into the Solar+ Decade.
"Policies like the Virginia Clean Economy Act prioritize equity and customer choice, sparking much needed competition in states with monopoly utilities. This bill should become the new model for Southeastern states looking to stimulate local economies and make major progress on clean energy.
"Thanks to the leadership from the Virginia House of Delegates and Senate, we achieved what many thought would be impossible. We look forward to seeing Governor Northam sign this bill into law."
###
About SEIA®: 
Celebrating its 46th anniversary in 2020, the Solar Energy Industries Association® is the national trade association of the U.S. solar energy industry, which now employs 250,000 Americans. Through advocacy and education, SEIA® is building a strong solar industry to power America. SEIA works with its 1,000 member companies to build jobs and diversity, champion the use of cost-competitive solar in America, remove market barriers and educate the public on the benefits of solar energy. Visit SEIA online at www.seia.org.
Media Contact: 
Morgan Lyons, SEIA's Senior Communications Manager, " target="_blank" rel="noopener noreferrer" data-behavior="truncate">
 (202) 556-2872