WASHINGTON, D.C. – (RealEstateRama) — The Health Resources and Services Administration (HRSA) Office of Regional Operations (ORO), Region 10 (AK, ID, WA, OR), is hosting the webinar "Homelessness in Select Populations" on Sept. 28, 2016, from 10:00 am – 12:00 pm PST (1:00 pm – 3:00 EST).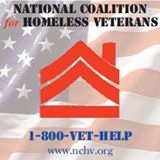 This will be an open community of sharing with subject matter experts from Federal, State, and local agencies and community partners who provide care and service to homeless persons. Discussion will focus on strategies to improve health outcomes among the homeless in healthcare settings, and effectively leveraging healthcare resources to improve health and wellness in homeless populations.
Target Audience
Medical providers, community health workers, case managers, public health professionals and those who serve homeless persons are invited to participate in this webinar. There will be an opportunity for questions and answers during and after the presentations. Please feel free to send in your questions in advance of the event to Aphrodyi Antoine by email at ">
.
Discussion Topics
• System of healthcare and outreach for the homeless
• Assessment of quality of life and health status
• Distribution of racial, ethnic, and social disparities in the homeless population (i.e. AI/AN, Veterans, etc.)
• System of intake and identification for persons at risk
• Chronic disease management and systems of care for homeless patients
• Activities and actions that are being taken in the Nation, region, state, and local community to improve health and wellness through housing
How to Register for the Event
Space is limited. To register for the event, click here.