Do you need to rent an apartment that is ready for instant move in? Consider the already furnished options. This guide will help you to make the right choice and rent a property from a reliable landlord.
What Is a Furnished Apartment
As the name suggests, a furnished apartment is a housing equipped with all the necessary furniture and home appliances. This is a good option for those in love with ready-made solutions. Already furnished apartments are often designed according to the modern interior trends which makes them an option for those who like trendy and new things in the interior.
Furnished apartments are also good for short-term rental since in this case, you aren't going to dwell for too long and there is no obvious necessity to spend time and money on making a housing comfortable on your own. However, such options may cost more compared to the apartments with no furniture and free planning.
How to Rent an Apt Furnished From a Trusted Landlord?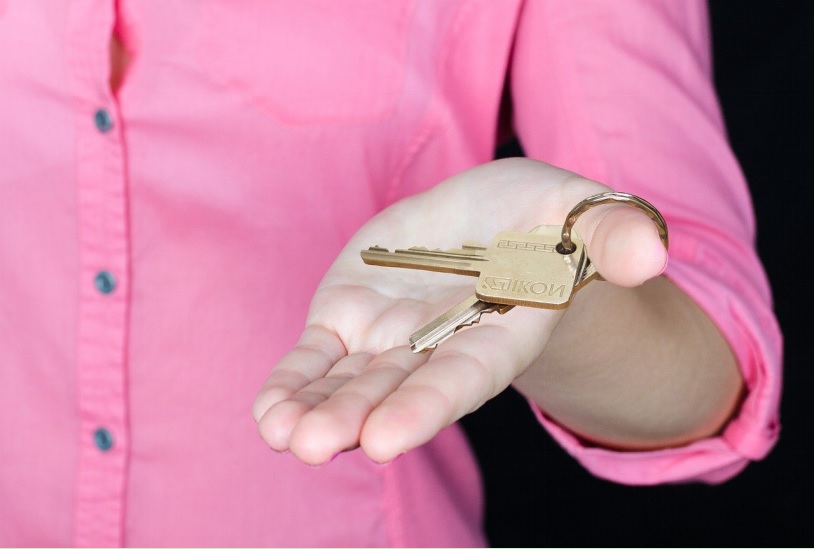 There are a lot of things to take into account when renting a furnished apartment. The credibility of your future landlord is one of the most essential ones. Here is how to make the best deal on renting a furnished apartment from a trusted owner.
Get started by searching on a trusted platform
There are a lot of platforms and apps that allow you to instantly find out what real estate offerings are available on the local market. Most of them also have search filters to specify the choice factors that matter for you. Specifying the "apt furnished" feature is one of them. However, if you are looking for furnished apartments only, consider a more specific platform that will help you to narrow down your search and suggest only relevant offers. Furnishedhousing.com may be quite a good option for this purpose.
Make the first call and ask a lot of questions
To move on with verifying the credibility of your future landlord, make the first call and don't hesitate to ask as many questions as you can. Write them down in a notebook so that you don't miss something important. At this stage, evaluate the answers. They should be quite ultimate since the rightful owner of the property always knows all the details and specifics about it.
The landlord should also sound friendly and open to communicate with you.  If they transfer any of your questions into a conversation about money, they answer inaccurately or evasively, then they are probably scammers who rent out "virtual" property. Therefore, never pay an advance payment before you see the apartment in real life and carefully read the contract.
Search for online reviews
Modern online users love to share reviews, especially negative ones. Fortunately, this is just the case when this phenomenon will be only beneficial for you. Look for online reviews of the landlord and the property itself. To do it, just google the address of the property and browse the several websites from the top search result. Then, google the landlord's name and surname and do the same. You may use social media for these purposes as well.
Also, don't be lured by exceptionally positive reviews – there is nothing difficult to create them using different profiles. Look for specific feedback that is rich with details.
Schedule an apartment tour
If the online reviews and the overall impression after the first communication with the landlord are positive, consider scheduling an apartment tour.  It will be an opportunity not only to see the furnished apartment in real life but also to evaluate the punctuality of the landlord. Don't proceed with those who make you wait and don't notify you if their plans change. As a rule, such people behave in this way in most cases, so it is extremely difficult to work and negotiate with them effectively.
Ask for property documents
You have the right to know that your future landlord is the lawful owner of the property they rent out. To make sure of it, don't hesitate to ask them to show you the documents confirming this fact. The owner who has nothing to hide is unlikely to reuse but the opposite situation should alarm you. In this case, it is better to look for other furnished apartments options.
Take some time to walk around and talk to neighbors
Even if you are satisfied with all the points above, there is one more strategy to check the landlord's credibility. After you have viewed your possible furnished apartments in real life, devote some time to walk around the area and possibly talk with someone who lives nearby.
In the latter case, don't reinvent the wheel  -just ask what you need to find out. Tell a neighbor that you consider renting an apt furnished and ask what they think about the owner. If possible, ask for the phone number of previous tenants and kindly ask them to share their feedback with you.
Decide on the possible issues in advance
To protect yourself from unpleasant surprises, and check the credibility of the property owner one more time, discuss all the possible issues with them in advance. For example, clarify whether you have the right to move in and live with a pet, whether the owner has the spare keys, and how the possible repairs you have to do on your own will be counted. It will help you to assess the overall adequacy of the landlord and make sure these furnished apartments are a suitable choice for you.
Read the contract carefully
And one more ever-green tip for you. Be very attentive and careful when reading and signing a lease contract. If you have some doubts, consider hiring an attorney to support you along this way.
Conclusion
Renting furnished apartments requires you to be smart and careful. The personality of the property owner may greatly contribute to your positive experience or greatly spoil your stay so make sure to rent from a trusted landlord you are on the same page with.