Water Quality Experts to Highlight Changes in Potomac River Impacting Filtration Process
Health Officials to Emphasize Water Safety and Discuss Current Aesthetic Issue
Briefing will be livestreamed on Facebook
LAUREL, Md. – August 14, 2017: WSSC General Manager and CEO Carla A. Reid will join Potomac Water Filtration Plant officials, water quality experts and local county health representatives TODAY to detail the cause of discolored water currently impacting WSSC customers. The event also will serve to reassure the public that the water is safe — this is an aesthetic issue and not a public health issue.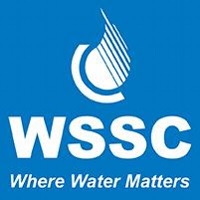 WHEN: TODAY, August 14, 2017 at 1 p.m.
WHERE:  Potomac Water Filtration Plant, 12200 River Road, Potomac, MD  20854
(WSSC personnel will direct you to event location)
WHO: Carla Reid, WSSC GM/CEO
Joe Mantua, WSSC Deputy GM
J.C. Langley, WSSC Director of Production
Mark Hodge, Deputy Health Officer, Montgomery County Dept. of Health & Human Services
WSSC water quality experts
BACKGROUND:
WSSC water quality experts have noticed a recent increase in naturally-occurring organic material (source: decayed leaves, tree debris, vegetation) in the Potomac River this summer, possibly caused by recent severe weather events. Due to the seasonal changes in the river each summer, WSSC makes routine water treatment process changes to account for an increase in organic material. Recent changes in WSSC's drinking water treatment process have allowed more manganese in the drinking water supply causing the discolored water. Manganese is a naturally occurring mineral present in the Potomac River and is not a health hazard. From a public health standpoint, it is more important to address the naturally-occurring organic material in the water versus the aesthetic issue of manganese.
WSSC believes the discolored water may persist for several weeks, and will closely monitor river conditions and change treatment processes accordingly.
Contact
Chuck Brown


301-206-8100