Results Confirm Drinking Water is Safe from PFAS Contamination
Advanced Analytical Method Used to Test for 18 Different PFAS Compounds
Laurel, Md. – RealEstateRama – WSSC Water today announced water quality test results for the presence of Per- and Polyfluoroalkyl (PFAS) substances in its drinking water. Test results, which are posted on WSSC Water's website, confirm that the drinking water serving Montgomery and Prince George's County homes and businesses is safe from PFAS contamination and no additional treatment is necessary.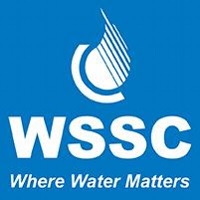 Using advanced analytical testing methods developed and approved by the U.S. Environmental Protection Agency (EPA), WSSC Water tested for 18 different PFAS compounds at its Potomac and Patuxent Water Filtration Plants and found the vast majority of compounds were either not present or present at such extremely low concentration levels that they could not be accurately quantified. These two plants provide drinking water to 1.8 million residents in Montgomery and Prince George's counties.
Only two compounds, Perfluorohexanoic acid (PFHxA) and Perfluorooctanoic acid (PFOA), were detected at levels barely above the minimum reporting level of 1.8 parts per trillion (ppt), yet still well below EPA's PFOA health advisory level of 70 ppt. There is no known health standard for PFHxA. These levels are also well below any standard established by other states. One part per trillion is equivalent to one drop of water in 20 olympic-sized swimming pools.
"These results confirm that our drinking water is safe and WSSC Water customers should not think twice about filling up their glasses or water bottles with our clean and refreshing tap water," said WSSC Water Production Director J.C. Langley. "We will continue to test for these compounds on a quarterly basis and share results with customers and our state and federal partners."
On January 24, 2020, WSSC Water announced it will resume testing its drinking water for the presence of PFAS substances. This proactive measure goes above and beyond federal and state requirements. Drinking water samples will be collected and tested from both filtration plants on a quarterly basis, with the next round of results available in late spring 2020.
PFAS are a group of man-made chemicals that were developed in the 1940s to be fire, oil, grease, water and stain resistant. The chemicals are found in a wide array of consumer and industrial products, including non-stick cookware, stain repellant, dental floss, cleaning products and cosmetics. Because of their widespread use in everyday household products, these compounds are commonly found in the human body. The most common means of PFAS entering the environment are discharges from PFAS manufacturing and processing facilities, and from facilities that use the product in large quantities such as airports and military installations.
While there are no known PFAS-contaminated sites located upstream of WSSC Water drinking water sources, Langley strongly encouraged continued federal and state action to clean up PFAS-contaminated sites nationwide to prevent these chemicals from entering drinking water supplies.
WSSC Water has an aggressive water quality testing program – performing 500,000 laboratory tests per year on samples collected at both water filtration plants and 90 different locations spread throughout its service area. If WSSC Water customers have questions or concerns about water quality, they can call 301-206-4002. More information on PFAS can be found at EPA's website or at www.wsscwater.com/pfas.
WSSC Water is the proud provider of safe, seamless and satisfying water services, making the essential possible every day for our neighbors in Montgomery and Prince George's counties. We work to deliver our best because it's what our customers expect and deserve.
Contact
Chuck Brown


301-206-8100