Public Hearing on Proposed 2020 Front Foot Benefit Rates and House Connection Charges Follows Commission Meeting
Laurel, Md. – RealEstateRama – WSSC Water Commissioners are scheduled to hold their monthly meeting on Wednesday, November 20, at WSSC Water headquarters in Laurel. The meeting, which starts at 10 a.m., is open to the public and available via livestream directly from WSSC Water's website.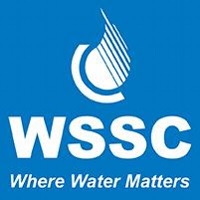 As part of WSSC Water's commitment to public engagement and transparency, the live broadcast allows viewers to observe agency business, including the review of contracts, policies and a monthly synopsis of WSSC Water's operations. The complete agenda, including links to each presentation, can be found on WSSC Water's website.
WSSC Water will also hold a public hearing on the proposed 2020 front foot benefit rates and house connection charges. The public hearing will also be held in the auditorium of WSSC Water's headquarters starting at 2:30 p.m. The public is invited to attend and provide comment/testimony pertaining to the proposed front foot benefit rates and charges, which become effective January 1, 2020.
WSSC Water is the proud provider of safe, seamless and satisfying water services, making the essential possible every day.
Contact
Luis Maya


301-206-8100