Thanks to a committed collaboration among nonprofits, local government and private funders, 37 people with mental illness who were formerly homeless or at risk will live in a new community that will offer tailored mental health services
A new national survey on the connection between homes and health from Enterprise Community Partners Inc. (Enterprise) finds that more than half of the 1,000 renters surveyed have delayed care because they couldn't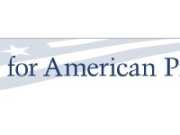 Enterprise Homes and the Housing Authority of Baltimore City (HABC) have closed on financing to renovate 75 apartment homes comprising the rental component of the Heritage Crossing community in West Baltimore. All its rental homes will be renovated while remaining affordable.

Baltimore Mayor Catherine Pugh, Maryland Department of Housing and Community Development Secretary Kenneth C. Holt and other community leaders joined representatives of Enterprise Homes today for the grand opening of Metro Heights at Mondawmin, a striking new transit-oriented development at the corner of Reisterstown Road and Liberty Heights Avenue, 2700 Reisterstown Rd, Baltimore, Maryland 21215.

On Oct. 23, as part of The Miami Foundation's My Miami Story, the South Florida Community Land Trust (SFCLT) and the Haitian American Community Development Corporation (HACDC) asked local Miamians to share stories about their community and to discuss one of the biggest issues facing our county: affordable housing

Freddie Mac announced today it has closed its first Low-Income Housing Tax Credit (LIHTC) Fund with Enterprise Community Investment, Inc. and its first equity investment within that fund. The closing marks Freddie's re-entry to the LIHTC (or Housing Credit) market, which finances the overwhelming majority of the country's affordable rental housing.
Enterprise will work with Dr. Ben Carson, President-elect Trump's nominee for secretary of the U.S. Department of Housing and Urban Development, to ensure every person in the U.S. has a decent, affordable home in a thriving community connected to good schools, jobs, transit and health care. We are hopeful that his background of growing up poor in Detroit and becoming a leading surgeon will make him a powerful advocate for building the critical link between healthy communities and healthy children and families
Bellwether Enterprise Real Estate Capital LLC (Bellwether Enterprise), the commercial and multifamily mortgage banking subsidiary of Enterprise Community Investment Inc. (Enterprise), today announced that it has expanded its affordable housing business by establishing a group dedicated to providing flexible financing resources to affordable, multifamily clients across the United States. With 18 Bellwether Enterprise offices located throughout the country, the Affordable Housing Group will leverage the firm's existing, nationwide lending platform.
SAN DIEGO - February 7, 2013 - (RealEstateRama) -- Bellwether Enterprise Real Estate Capital, LLC (Bellwether Enterprise), the multifamily and commercial banking subsidiary of Enterprise Community Investment, Inc. (Enterprise), today announced it provided more than $1.5 billion in financing in 2012, including $1.2 billion since Bellwether Real Estate Capital merged with Enterprise's Multifamily Mortgage Finance business in May of 2012. The breakdown by property type for all of 2012 is as follows:
LOS ANGELES (November 3, 2011) - Enterprise Community Partners (Enterprise) announced today a new partnership with Citi that will expand community revitalization efforts aimed at responding to the effects of the foreclosure crisis in California. The pr...
COLUMBIA, MD - August 31, 2011 - (RealEstateRama) -- Enterprise Community Partners, Inc. (Enterprise) and MetLife Foundation today announced the winners of the 2011 MetLife Foundation Awards for Excellence in Affordable Housing, which laud best practices in green, service-enriched housing for low-income seniors. The four winners will each receive $50,000 in unrestricted grant funds to expand their exemplary work in affordable senior housing and will be recognized at various events around the country culminating with a final event at the LeadingAge conference in Washington, D.C. this fall.
BATON ROUGE, LA - August 22, 2011 - (RealEstateRama) -- Governor Bobby Jindal issued an Executive Order today detailing homeowner protections for the Hazard Mitigation Grant Program.
COLUMBIA, MD - February 9, 2011 - (RealEstateRama) -- Enterprise Community Investment, Inc. (Enterprise), a national leader in affordable housing and community development, today announced that Freddie Mac (OTC: FMCC) has given the company approval to originate affordable multifamily loans nationally on its behalf. The new license granted to Enterprise rounds out the company's agency platform, which already includes capacity to sell and service loans for Fannie Mae and FHA. Enterprise is among a handful of lenders approved to sell and service targeted affordable housing loans nationwide. These are loans on apartment properties with rents that are affordable to low- and very-low income individuals whose incomes are at or below 80 percent or 60 percent of the area median income, respectively.