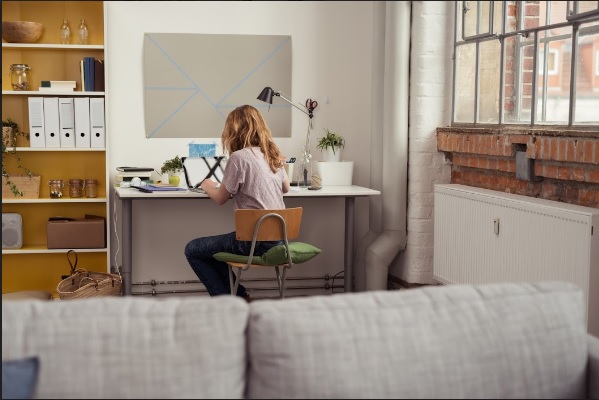 If you want to improve your life as a college student, you should live in student housing. Compared to regular rentals, student housing enables you to mingle with other students and get access to valuable support networks. Student living may also help you enjoy savings and be more independent.
You'll enjoy a lot of benefits once you decide to live in student housing. However, with today's available choices, do you exactly know which one is best suited for your personal preferences and needs? It's a crucial decision to make since where you choose to live once you enter your college life may affect your quality of life and academic performance in the long run.
So, before moving in quality student living options like Sunrise Village, below are some of the factors you should look for:
Before you get blinded by the affordability of a certain student living property, see to it that you consider the location first. The property's proximity to your chosen university is an important deciding factor. Inexpensive student housing that would require you to commute for an hour or so just to get to school may cause a lot of stress and expenses.
If possible, opt for a student living property that's near to your college or university. Other than being cheaper and convenient, a place near your university may also help motivate you to study due to its accessible location. This is also crucial if you have an idle time between classes.
It's likely that you might be living in student accommodation which is a famous option that provides a lot of conveniences to university students.
You might find student apartments or boarding halls are too communal and you prefer more privacy or independence. This might be a sign that you're ready for private rentals.
Do you want to choose a townhouse or a metropolitan apartment or do you like to search for something that's more spacious in the suburbs? Make sure that you research about the region's real estate industry and consider the median housing rental prices.
If you long for a nurturing household and miss your mom's cooking, a lot of students love the setup of a homestay. While you won't be able to attend as many parties, the assistance with housekeeping and delicious dinners makes it an appealing trade off.
For some local students, moving home might be an option. It won't only help you save more money, but it may redirect you to some goals like paying off your student loan or purchasing your own car.
Before you decide on any type of accommodation, ensure that you check the amount of rent and if it includes the cost of the utilities. There are instances that some utilities are included in the monthly rent while other utilities should be paid separately.
Utilities include electricity usage, water bill, laundry room services, gas cost, sewage cost, trash pickup cost, and so on. Some on-campus accommodations have such things included in the rent, but when it comes to off-campus accommodations, the utilities are paid separately.
Having a fast and stable internet connection is a must for every college student these days. Internet connection is necessary 24/7 because students rely on this for homework and other school activities.
An internet connection is also crucial for students who communicate with their families back home. So, when looking for a student living accommodation, don't forget to check options available for internet connection. You may do this by looking at the student housing you've listed or ask the previous tenants you know.
In terms of safety, several student accommodations are more secure than others. You should keep in mind the area you're choosing and the building's security. Remember that a lot of locations would have common rooms downstairs that can be accessed only by those who are living there. It's something you must look for when you're choosing accommodation to ensure safety. 
Soon as you move into your preferred accommodation, you'll need to keep many things inside your place. Oftentimes, you'll leave your cash, laptop, and some valuables when your classes start. However, how will you focus in class if you're not sure of the security around your place?
So, when viewing properties, spend some time checking the security and safety measures that the property has put in place. Are there CCTVs installed? What type of locks do the rooms have? The more security measures the accommodation has, the better.
Don't hesitate to ask if there are burglar alarm systems and check if the doors are secured, especially the property's main door.
If you're too worried about the security and safety of the place, mention it to your landlord as they also don't want break-ins and they may improve the access points and locks in accordance to your needs.
If you're not familiar with the area, doing research about its safety or security would be a good idea. The most secure accommodations are the ones located on well-lit main roads. Although most students would prefer quiet areas, they may have downsides. But, regardless of your choice, doing research and asking around about the crime rates in the neighborhood may come in handy.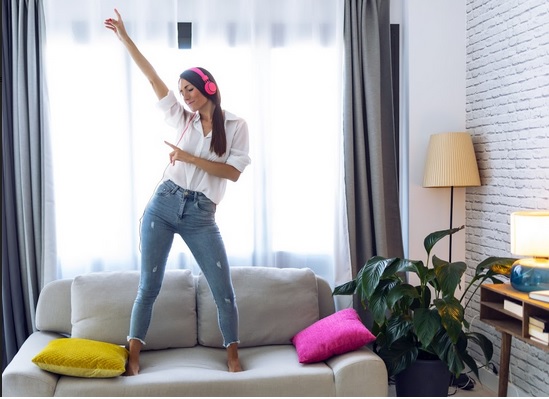 If you're staying under the same roof for several years with your family, living away from your home can be a different and new experience for you. The responsibilities needed once you move to a student housing may also put too much pressure on students.
For you to adapt to your new environment, search for student housing that provides the same level of comfort that you had at home. Your college life would require you to mingle with new individuals but you can easily adjust with things if you feel comfortable.
If you're accustomed to staying alone in your bed, consider staying in student housing without having any roommates. But once you prefer some roommates, opting for a bigger sized student housing with several students sharing the room with you would be nice.
If you're planning to move in a shared accommodation with several people, see to it that you know them, their quirks and habits before deciding to move in. If your friends are searching for accommodations together, get a place that has enough space that would provide privacy to everybody.
Always have a picture of what's included in every property you visit. The reason behind this is that, a beautiful leather sofa could be the selling point of the place but it could disappear once you decide to seal the deal and move in.
There are also times that some landlords just put a suitable chair and desk to make the student house more appealing for the renters. So, it's best to ask the landlord if the furniture is included or not to make a wiser decision. If there are mattresses, check for broken springs to avoid inconvenience in the long run. 
Although it might not be the most exciting thing to look for in a student housing, temperature control can be an essential feature you should look into. You might want to stay in a place where you'll feel warm during cold season and will keep you cool during hotter days. 
No matter how you take care of your personal hygiene, a bathroom is probably a non-negotiable factor when searching for accommodations. So, before signing up and going ahead with a certain student housing, see to it that you check the bathroom and consider using the toilet to know if it's in good condition. Besides, you don't want to de-clog the toilet with the plunger every time you're using it, right?
When you're in a university, most of your friends that you make would be from your accommodation block. Even if you're studying hard, you'd want to relax and take time to make lasting memories.
If communal areas are crucial for you, look into the availability of a game room, on-site cinema or a gym.
As a student, you don't have lots of spare cash since you won't work full time. With this in mind, you should ensure that you think about your accommodation's cost.
Try working out a budget of the money that you'll have every month and consider the amount of money you can only afford to spend. Once you're done determining your budget, it's time to shop around.
Oftentimes, the city has the most expensive accommodation options, but it also has the most convenient ones. Know if the property is worth your money or if you can afford an en-suite. Besides, if you can spend more on accommodation, ensure to do so as you'll love the benefits that may come with beautiful and luxurious properties.
A common mistake that students make when comparing the accommodation's cost isn't factoring in the utility fees. While private rentals might seem to cost less compared to homestay or student accommodation, you have to take into consideration the other fees for the utilities as mentioned above.
If you're thinking of renting far away from your university, you might need to factor in the cost of the gasoline for your car, insurance, license renewals, and so on. If you don't have a car, you need to factor in the cost of your transportation expenses.
Terms And Conditions Of Your Contract
Nobody enjoys reading small prints in contracts, but if it's for student living, you should remember that your contract carries more weight than the conditions and terms you'd breeze through when downloading apps. See to it that you familiarize yourself with the contract's length, how much the deposits are, and if there's a clemency period to leave without breaking the contract if you decide to look for another accommodation.
If you prefer a shared house, your contract must state if you're all liable for the missed bill payments or if responsibilities fall on the house as a whole. In terms of deposits, ensure that your landlord places it in a deposit protection scheme and give you all the important details about it.
When it comes to student housing, pest infestations are probably the last thing you don't want to experience. Some of the common pests include slugs, mice, pigeons, rats, cockroaches, and fruit flies.
More often than not, pest infestation is due to tenants leaving overflowing bins and food lying around. But you must not be paying for the squalor of the previous tenants. So, make sure to check work surfaces, bins, and kitchen cupboards. You should also look for slug trails, droppings, and traps. This way, you'll be able to know if there are pest problems in the property or if there's anything that a landlord can do to get rid of the pest infestation.
When there's a group of students using the bathroom several times daily, poor water pressure doesn't make for a happy household.
When you're viewing various student housing options, give the taps a fast turn to ensure there's more than a dribble. You could also want to check your toilet flush to make sure that it's working. Moreover, search for possible leaks or damp patches. Water damage is expensive and may be dangerous.
Conclusion
A lot of students make the mistake of going along with their friends when choosing student accommodation. But, since every person has different preferences when it comes to style of accommodation, it's best to do it alone.
Living right near the university seems ideal for others, it might feel distracting and suffocating for some people. Once you know your accommodation needs, the best thing to do is to start searching as early as possible instead of rushing things out. This way, you'll avoid disappointment and you might find better deals.
If you're confused with the options, always ask for professional help or recommendations from other people who have experienced searching for student accommodation before.