Real estate is one of the most valuable industries in the world market today, with many countries generating billions of market assets. Considering the earning potential of many real estate firms, it makes sense to establish exemplary marketing efforts to compete proactively. Whether you're a real estate novice or a pro, you can share cost-effective marketing ideas with your team.
Despite having limited funds for your marketing and advertising allocations, you don't have to worry since conventional and digital marketing tactics allow you to market without breaking the bank. Be able to generate leads, convert sales funnels, and finally close sales using the most effective strategies and methods available.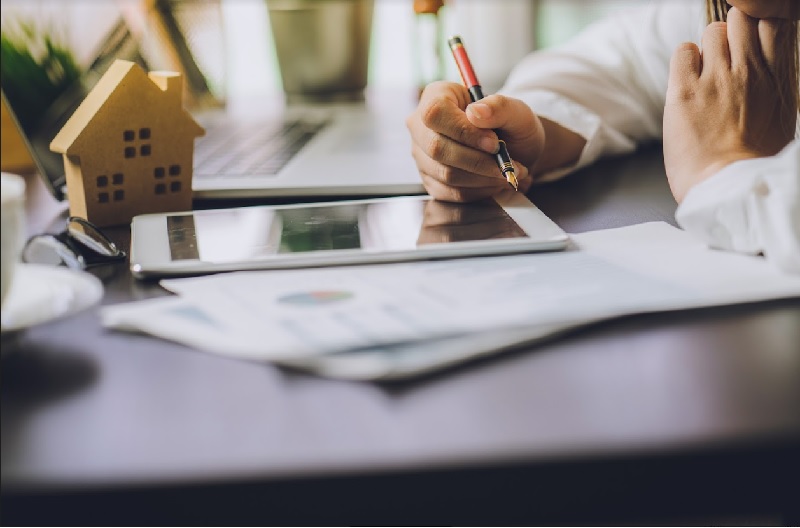 Expand your real estate business by implementing some of these low-cost marketing ideas: 
Employ Door Knocking Strategy 
One old but gold marketing strategy that has been made in the past and will continue to be effective in recent times is the door-knocking strategy. You might have experienced buying cookies from girl scouts who ring your bell and sales talk you to the most delicious cookies. You can apply the same concept to your real estate business. Door knocking real estate method is an excellent way for realtors to network in the neighborhood and meet and invite people to open houses. But before executing this strategy, planning is required.  
Do your research before you begin knocking on doors to know the best approach. Before you knock on your prospect's door, ensure that you've practiced your script. Make it as free-flowing and natural-sounding as possible, and prepare to insert more character into it. You need to make sure you're offering something valuable and helpful to a stranger while standing in their doorway for them to listen to you. Inform them about the property you're selling, which can be a few blocks or a short drive. Chances are they know someone who can be interested in buying a house in the same neighborhood.  
With people spending a long time on screen and their mobiles, it's wise to switch to digital marketing efforts. One effective way is to generate your very own real estate website. Websites can serve as your business card and listing catalog in one. Many website builders online are free of charge, so take advantage of them.  
A website allows you to expose your offerings to more of your target customers. With the right website strategies like linking them to your social media and posting content, you can see effective results for this inexpensive strategy. Launching a complex website with so many buttons and pages isn't necessary. Your website is good enough so long as it contains crucial information like your bio, company information, address, listings, and email subscription option. When budget and time permit, you can modify and optimize them later.
When resources and information are widely available in a few clicks, consumers rely on their tech tools to purchase a home today. Whether you're a new realtor or an experienced one, you need to maximize this customer tendency. You can do so through your listings. Find suitable online sites to post your property listings. Assess which sites are mostly visited by your target customers. 
When creating a listing, ensure to include beautiful photos of the property, necessary details, exact location, and many other crucial details. Explain the safety or convenience of the neighborhood and the nearby stores and facilities, as these are things that a homebuyer would be most interested in.  
Leverage Your Social Media Accounts 
Many social media platforms allow businesses to create business accounts. Maximize this feature and make your profiles on effective social media sites. There's no need to manage multiple ones if your target audience is mostly on one or two specific platforms.  
Produce informative and captivating content to generate engagement and increase exposure. Adding relevant hashtags to social media posts can also increase traffic. More users will be able to see your posts, resulting in a more significant number of leads.
Your customers might be located miles away from you and the properties you want to sell. While it can be challenging to reach out to them and conduct your marketing strategies in person, one easy and effective way is through videos. The best thing about it is you can post them through your social media platforms and website. Videos are straightforward to do and won't cost much.
All you need is good video recorder equipment and some video editing tools. In the video, tour the property while discussing its strengths to earn the buy-in of your prospects. Whether you're creating an advertisement for a real estate property or explaining the details to an interested homebuyer, a video is a surefire way to spark their interest.   
Conclusion 
You don't need to shell out a hefty budget to make your marketing strategies effective. By combining both conventional and digital tactics, you'll be able to market your real estate listings successfully. Consider the marketing methods mentioned above, and you'll be surprised to see an increase in your leads and conversions.