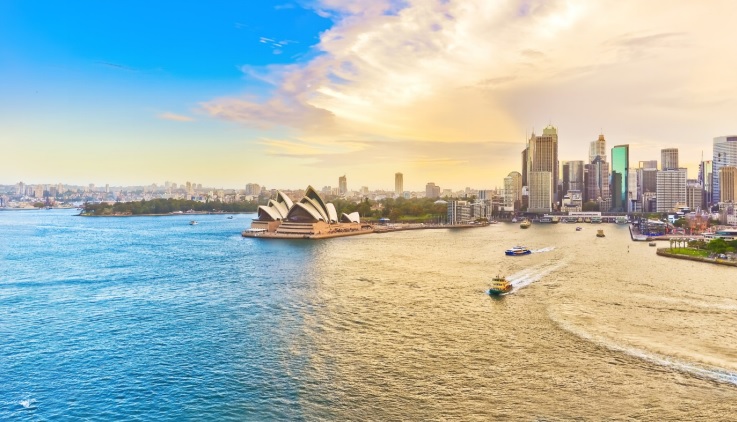 The world has become more accessible for people to move abroad. Recent studies showed that over 280 million people live as international migrants.
If you have been thinking about an international move, you might consider moving to Australia. And if you need convincing, here are six excellent reasons why you should consider a move to Australia.
Sun and Sand
Technically these are two reasons to move to Australia, but both are good ones. First, with an average of 3,000 hours of sunshine annually, warmth abounds wherever you move to Australia. Although the land is enormous, you can count on hot summers and mild winters in most regions.
With over 357,000 miles of coastline, you won't have trouble finding pristine white beaches to relax and enjoy. However, the ocean water gets warmer if you move to Brisbane further north. So what could be more inviting than swimming in the Coral Sea and a barbeque on the beach?
Way of Life
There are several reasons why living in Australia will improve your quality of life. Besides the obvious advantages in climate, a move abroad here provides more balance between work and play. Life moves at a slower pace with fewer hours and higher wages.
There are plenty of public holidays to enjoy the benefits of moving to Australia. In addition, food standards are also among the highest in the world. All together, these ingredients are an excellent recipe for the best lifestyle.
Economy
If you are planning an international move to find work, Australia has one of the most vibrant economies in the world. The nation has sustained growth for the last twenty-six consecutive years. Yet, many employment opportunities await in a stable environment where several sectors actively recruit people to move abroad.
You can experiment with a move to Australia and get a work visa for temporary employment. Yet, you will find even minimum wage jobs provide a decent quality of life. Soon, you will understand why you don't want to leave.
Education System
Whatever your motive for an international move, you can find high-quality and affordable education for the whole family. Many facets of Australia's education system are free. Yet, there are many choices for private and semi-private schooling.
Australia is also home to some of the best higher education centers in the world. As a result, students enjoy a more holistic approach, focusing on social skills and practicals. In addition, living in Australia, thanks to the climate, encourages students to learn with outdoor education.
Healthcare
The Medicare system in Australia balances free and subsidized attention, making it one of the best health systems globally. You can even get support while on a temporary work visa.
A Medicare membership affords patients free examinations from doctors and optometrists. In addition, public hospitals accept patients without charge. And certain specialists are part of the medicare system.
Investment Opportunity
A move abroad is an enormous undertaking with costs involved. Yet, many regions of Australia offer unique opportunities. In addition, the property market in several cities remains vibrant.
Investment plays a significant role in the nation's economy. Access all the economy has to offer by living in Australia.
More Reasons to Move to Australia
If the last six reasons aren't enough to entice your move to Australia, there are many more like the vast culture and friendly people. Yet, any move abroad begins with planning and research.
Return to this site often to get more insights into the world of real estate.