Are you looking for some living room decor and remodeling ideas that are easy on the wallet?
Glad tidings for you, you have hit the jackpot!
The living room is the "ground-zero" of your home where you host your guests, enjoy movie nights and cherish a good book on a peaceful afternoon. Following the exhaustive use of the living room, it should be styled in the perfect manner to contemporize its usage. It's also an opportunity for you to exhibit your aesthetics.
Remodeling is a heavy word. It sounds like you would be drained of cash at the end of your living room's remodeling venture. However, there are plenty of ways you can deliver a whole new look without adding or subtracting your luggage. And we are onto that!
Here are some cheap tweaks that can make your living room at the top of trends.
Do some rearranging and remodeling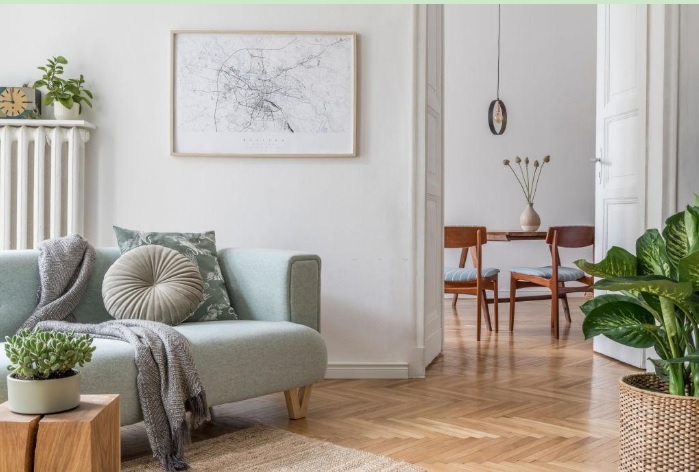 Before going on the shopping spree, try some modifications with what you have. Sometimes revising the general layout refreshes the whole look.
Break free from the traditional living room layout and experiment with something new. Instead of making the coffee table focal-point of the room, make the backdrop stand out. Replace the large coffee table with a small side table or put two small tables of different shapes in the center and place statement art pieces on them. Minimize the furniture pieces and make the living room look wider.
Instead of going to find new furniture pieces, upgrade your furniture. For instance, a coffee table can be remodeled by changing its top only. Replace your round wooden tabletop with a glass tabletop. Round table top glass will instantly add an ultra-luxe feel to the interior space. There are multiple types of glass table tops available in the market with different price ranges. You can visit the complete range at fab glass and mirror. Choose one that goes along with your budget. Similarly, instead of changing the sofa, update the upholstery and cushioning.
Believe in your art spirit and display it  
Everyone has a creative side to them. Some excel in exploring it while others flunk in the way. If you have your amateur (as you label them) paintings or artwork, display them. It's a cost-effective method of enhancing the living room and it is a great way to exhibit the creative side of your personality. Even if you are not good at sketching, you can go for abstract art. A few strokes of different colors of the canvas, and you are all set to rock the walls of your living room!
Bring cast-offs to use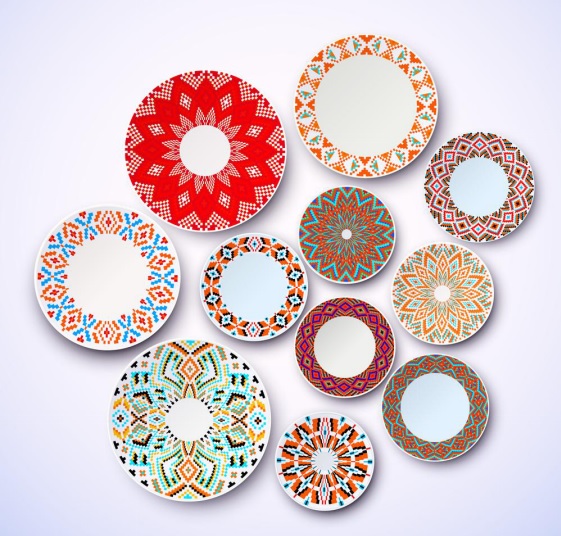 We all are guilty of putting our grandma's hand-me-downs covered in the garage. (Obviously, because we think those things are way out of their season)
Well, we can incorporate these things even the crockery sets in our home decor and make a statement. Unbelievable, right?
Arrange the plates from different sets on the main wall. Try varying hues and patterns. Instead of investing in an opulent backdrop for the main wall, make it the feature wall for all your hand-me-downs and antiques.
Embrace your culture and boast it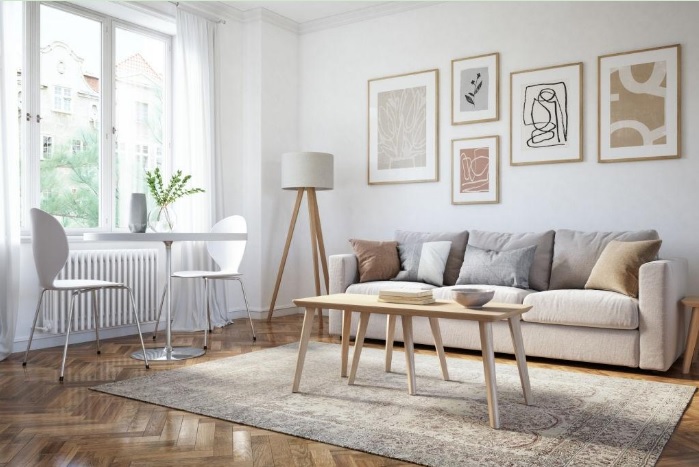 Regardless of how much we are actually connected to our traditions, we all have a culture to relate to. Every area has a specialty, some type of embroidery, patchwork, stone art, or other such things. And we all have some type of tapestries and traditional pieces in our homes too. Take that cultural piece out of the covers and display it in your living room. One single cultural art piece can enhance the living room and add personality to the interior space. So make use of that. You can also pair the art piece with your contemporary decorative items.
Greens are your best friends 
The easiest and most effective way of elevating an interior is to add some greens to it. It's economical, healthy, and aesthetic. Plants of any color, shape, and type can switch up your design aesthetics. You can give life to the living room (quite literally!) by adding some plants.
Make greens the theme of your living room decor. Place some plant pots at the corners or make groups.  Add flower plants to add colors and fragrance to the living room. Put some houseplants on the center table to complete the look. This arrangement will freshen up the table top and deliver a revitalizing vibe. And that too at a very little expense. Get good quality and cheap
Perk up your cushions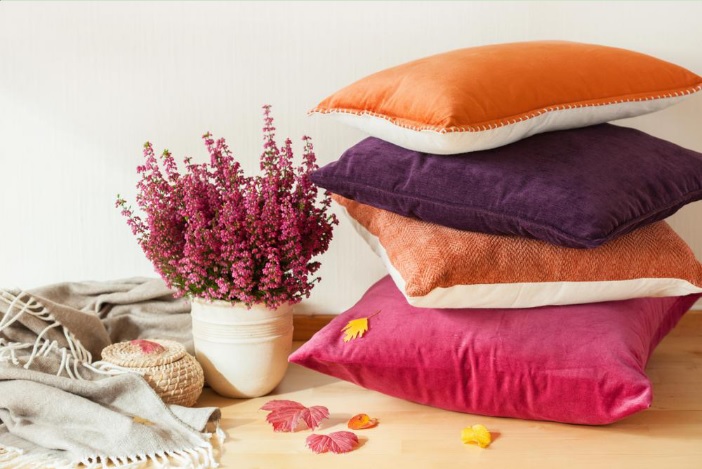 Updating the cushions is one of the easiest ways to spice up the living room decor. When you want to spruce up your living room without making any hardcore changes, just go for refreshing your cushions. Cushions are available in different shapes, sizes, and patterns. Either change the covers or add one or two new pieces. If you have rather neutral furniture sets, select some contrasting cushions or mix and match with colors and different patterns.
Switch up some lights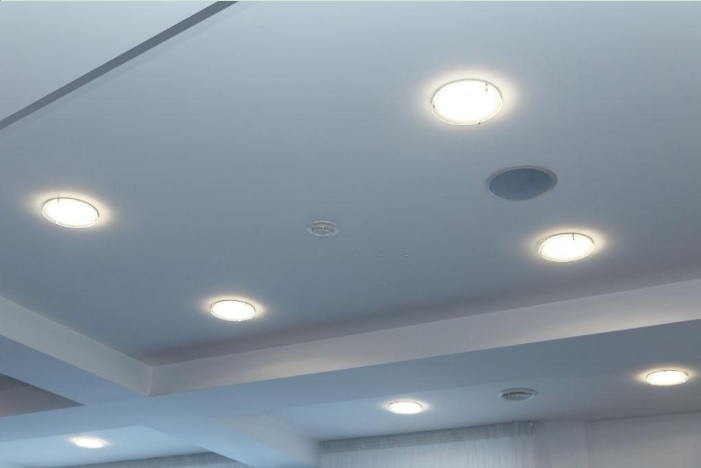 Another way of sprucing up the living room without breaking the bank is to add some lights to the interior space. Create a cozy pool of lights but don't go overboard as to create a theater. Warm tones of light give a homey feel and deliver a comfy ambiance.
Now get to work!
These are some super-simple and super-functional ideas to enhance your living room. You can spruce up your living room without going on a trip extravaganza. Think innovatively and make use of what you have. Perk the interior up and work it. Happy decorating!