WASHINGTON – RealEstateRama – The Alliance to Save Energy released the following statement from Vice President Ben Evans regarding the Senate energy bill released Thursday by Energy and Natural Resources Committee Chairman Lisa Murkowski (R-Alaska) and Ranking Member Joe Manchin (D-W. Va.):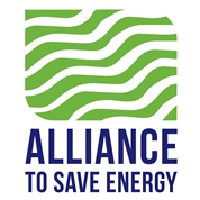 "We appreciate Chairman Murkowski and Ranking Member Manchin's efforts to assemble a bipartisan package. There are a number of good provisions in here for energy efficiency, including important parts of the 'Portman-Shaheen' legislation that has been under consideration in the Senate for years. But we need to make it better."
"Unfortunately the package leaves out the most impactful efficiency provisions of the Portman-Shaheen legislation, even though that legislation has repeatedly drawn broad bipartisan support in committee and on the Senate floor. These provisions, which would strengthen federal support for voluntary building energy codes, account for the vast majority of the efficiency gains in the Portman-Shaheen bill. They would drive enormous efficiency gains in new homes across the country, making future housing stock more affordable and more sustainable. That's a big missed opportunity, and we will continue working with our Republican and Democratic supporters to get these provisions added back to the bill."
Background: The energy package unveiled Thursday contains a number of energy efficiency measures, including parts of the bipartisan "Portman-Shaheen" Energy Savings and Industrial Competitiveness Act of 2019 (S. 2137) led by Sens. Rob Portman (R-Ohio) and Jeanne Shaheen (D-N.H.), the vice chair and chair, respectively, of the Alliance's Honorary Board of Advisors. The Portman-Shaheen bill includes provisions to strengthen energy efficiency in homes and buildings, manufacturing and federal government facilities. Collectively, ACEEE estimates that it could save 32 quadrillion British thermal units of energy, avoid 1.3 billion tons of carbon emissions, and save consumers and businesses $51 billion through 2050. Roughly 80 percent of those benefits are due to the codes provisions, which were omitted from the package announced Thursday. The package also eliminates an important section of Portman-Shaheen known as the SAVE Act that would embed energy efficiency savings in the mortgage underwriting process, effectively meaning that homebuyers would qualify for larger mortgage loans when buying more efficient houses with lower monthly energy bills.
Last year, S. 2137 cleared the Energy and Natural Resources Committee by a vote of 14-6 on Sept. 25, 2019. Previous versions have cleared the committee with similar or greater margins, and the bill was part of an energy package that passed the full Senate in the 114th Congress with a vote of 85-12.
About the Alliance to Save Energy
Founded in 1977, the Alliance to Save Energy is a nonprofit, bipartisan alliance of business, government, environmental and consumer leaders working to expand the economy while using less energy. Our mission is to promote energy productivity worldwide – including through energy efficiency – to achieve a stronger economy, a cleaner environment and greater energy security, affordability and reliability.
###
MEDIA CONTACTS
Ben Evans
Ben Evans


(202) 530-2222