WASHINGTON – (RealEstateRama) — The Alliance to Save Energy released the following statement from President Jason Hartke on Rep. Carlos Curbelo's (R-Fla.) carbon tax proposal:
"Rep. Curbelo deserves a lot of credit for having the courage to put forward a bill that recognizes the threat and looming costs associated with climate change – costs that will be left to future generations unless we take action. It is truly refreshing to see someone working toward creative, bipartisan solutions to this critical challenge."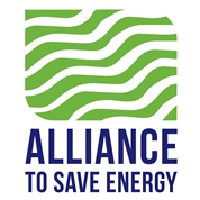 "Energy efficiency is the fastest, cheapest, easiest and most abundant way to tackle climate change. So we're particularly pleased that Rep. Curbelo is recognizing the value of efficiency in his bill by dedicating some of the revenues toward weatherizing homes. This would help improve the lives of millions of Americans by increasing the energy efficiency of their homes and saving them money. It would also create an engine of economic growth in communities across the country, creating thousands of local jobs. By igniting energy efficiency and realizing its enormous untapped economic opportunity, we can make our country stronger, more productive and more competitive."
About the Alliance to Save Energy
Founded in 1977, the Alliance to Save Energy is a nonprofit, bipartisan alliance of business, government, environmental and consumer leaders working to expand the economy while using less energy. Our mission is to promote energy productivity worldwide – including through energy efficiency – to achieve a stronger economy, a cleaner environment and greater energy security, affordability and reliability.
###
MEDIA CONTACTS
Ben Somberg


(202) 530-2223