CHICAGO (April 2, 2019) — (RealEstateRama) — Appraisers working in the residential real estate sector say national trends broadly apply to their markets, but they note that since each region essentially is local, they need to adapt to ever-changing area dynamics, according to an article in Valuation magazine's first quarter 2019 issue.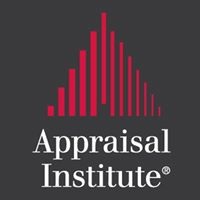 Valuation magazine is a quarterly publication of the Appraisal Institute, the nation's largest professional association of real estate appraisers.
The newest issue's cover story, "Residential Realties," addresses how appraisers working in the residential real estate sector must keep up with national trends, such as slowing home price growth, tight housing inventories and the possibility of a market correction – in addition to local nuances and other complexities – in a constantly evolving environment.
Read "Residential Realities"  in Valuation magazine's first quarter 2019 issue.
Also in this issue:
"Better Together?" addresses how – although the backbone of the valuation profession historically has been small, local shops – recently the profession has moved in a different direction as a wave of consolidation has created larger industry players. Read more to see if appraisers see opportunities in consolidation or if they think small and lean is the formula for success.
"Strong Vital Signs" discusses how health care is not only one of the hottest real estate sectors right now, but – in terms of valuation – also one of the most complex. Read more to learn what societal changes, legislative requirements and regulatory risks are challenging appraisers who work in this sector.
Stay connected with the latest news from the Appraisal Institute on Facebook, Twitter, LinkedIn, YouTube and our blog, Opinions of Value.
The Appraisal Institute is a global professional association of real estate appraisers, with nearly 18,000 professionals in nearly 50 countries throughout the world. Its mission is to advance professionalism and ethics, global standards, methodologies, and practices through the professional development of property economics worldwide. Organized in 1932, the Appraisal Institute advocates equal opportunity and nondiscrimination in the appraisal profession and conducts its activities in accordance with applicable federal, state and local laws. Individuals of the Appraisal Institute benefit from an array of professional education and advocacy programs, and may hold the prestigious MAI, SRPA, SRA, AI-GRS and AI-RRS designations. Learn more at www.appraisalinstitute.org.
# # #
For more information:
Brent Roberts
O 312-335-4441; C 847-989-8670